James Gandolfini's Son To Play Young Tony Soprano In Prequel Film
Michael Gandolfini has been picked for the lead role in 'The Many Saints Of Newark'.
The 19-year-old actor has previously appeared in Ocean's Eight and HBO's '80s crime drama The Deuce.
Now, Gandolfini will take on the iconic role of Tony Soprano -- the character his dad first immortalised 20 years ago.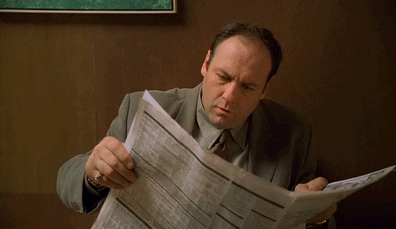 The Many Saints Of Newark -- written by Sopranos creator David Chase -- is a prequel that will take a look at the "formative years of the New Jersey gangster".
The film will reportedly be set in some of the same locations as the original series, including the ice-cream parlour used in the last scene of the season finale.
READ MORE: HBO Is Dishing Out Sopranos Nicknames To Celebs On Twitter
READ MORE: New Yorkers Are Not Happy About MTV's Made In Staten Island
"It's a profound honour to continue my dad's legacy while stepping into the shoes of a young Tony Soprano," Gandolfini said.
"I'm thrilled that I am going to have the opportunity to work with David Chase and the incredible company of talent he has assembled for The Many Saints of Newark."
Other cast members who have been announced include Billy Magnussen (Tell Me A Story), Vera Farmiga (Bates Motel) and Corey Stoll (House Of Cards).
Main Image: Getty Images.