Dancing With The Stars 2019: First Celebs To Hit The DF Revealed!
But will they have what it takes to shimmy their way to the top and be crowned this year's winner?
Break out your dancing shoes, 'coz a brand new season of Dancing With The Stars is about to #bless our screens -- and we've got the lowdown on the first group of celebs set to slay the dancefloor this year!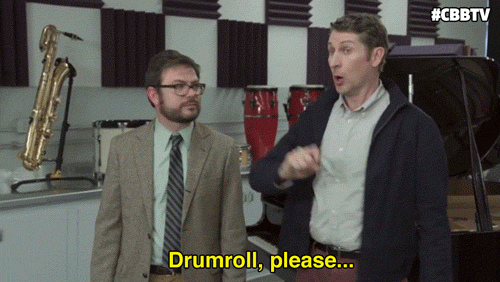 READ MORE: Dancing With The Stars Returning To Aussie Screens In 2019
Three of the stars who will attempt to cha-cha-cha, paso doble, waltz, quickstep and rumba their way to top in the name of charity will be Samuel Johnson, Sir Curtly Ambrose and Cassandra Thorburn.
Before they twirl their way on to our screens, here's a bit of background info on our first three contestants:
Samuel Johnson
Award-winning actor, cancer research campaigner, and TV Week Gold Logie winner Samuel Johnson OAM, is ready to show Australia his fierce moves -- but it's not all about fake tans, glitter and lycra for him.
Johnson is determined to break fundraising records for cancer charity Love Your Sister -- which he created alongside his late sibling, Connie, who sadly succumbed to the disease on September 8, 2017. She was just 40.
Samuel said, "I promised the country I'd raise $10 million for cancer research and I want to dance my way there. I'm being trained intensively hour upon hour, day upon day by the best in the business."
Sir Curtly Ambrose
The sporting legend, Sir Curtly Ambrose is gearing up to trade his fast bowling skills for quicksteps on the DF -- and he couldn't be more excited!
"This will give me a chance to show Australia and the rest of the world that I can do more than a bit of cricket. I'm serious about it, I'm not going to travel all the way from Antigua to come here to mess it up."
Cassandra Thorburn
The children's author and broadcaster is dusting off her dancing shoes and getting ready to show us her skills on the floor as she joins the DWTS cast for 2019.
The mum of three has agreed to foxtrot, tango and mambo her way to the top as a promise to her late father.
READ MORE: Cass Thorburn Speaks Out: "I Just Want To Be Able To Move On With My Life"
"He said to me 'if you don't say yes to an opportunity that you NEVER thought would come up you will regret it one day'. Plus, learning to dance is so lovely. What a skill," Cassandra said.
We can't wait to see these guys slay the DF!
Hosted by Amanda Keller and Grant Denyer, Dancing With The Stars will twirl its way onto 10 And 10 play very soon.
Join the conversation on Facebook and Twitter.
#DWTSau