I'm A Celebrity 2019: The Camp Finally Faces Its First Shake-Up
Despite the best efforts of the caretakers, the camp finally saw its first major shake-up.
This season's major twist -- that the camp was split between the campers and the caretakers -- wasn't just a surprise to the celebs, but the way they'd react was possibly the biggest shock of all.
After settling into their roles of the caretakers, Tash, Justine, Richard, Tahir, Luke and Angie realised… they were perfectly happy.
Despite having to sleep in rickety bunk beds and being forced to do all the chores -- often missing out on meals -- the gang became a tight-knit crew perfectly happy to be on long drop duty.
READ MORE: I'm A Celebrity 2019: Sam Dastyari And Jacqui Lambie Clash In Camp Over Death Penalty
Okay, maybe they weren't *happy* about loo patrol, but whenever they were issued a challenge that would allow one caretaker to swap with a camper... They just threw the challenge.
The test was picking which baby photo WASN'T of one of the campers out of a line-up, and using Angie and Yvie's long friendship, the caretakers were able to easily throw the game, meaning they stuck together.
It was a result no one was expecting (the ever competitive Jacqui lorded their loss over them anyway) and the following night, they failed at a second in-camp challenge -- though we absolutely blame Yvie's INCREDIBLE laugh for that.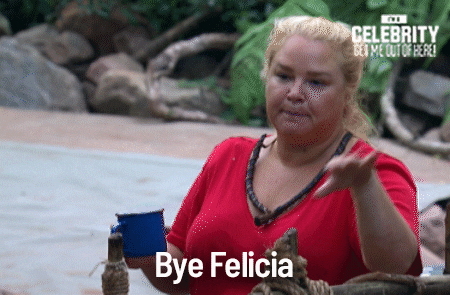 This tweet is unavailable or no longer exists.
READ MORE: I'm A Celebrity 2019: The Breakout Star Of Camp No One Expected
When the camp faced their third challenge, giving EVERY caretaker the chance to swap to the plush camper's side of the fence, everything was turned on its head as Angie, Luke and Richard all won their face-offs, meaning Yvie, Sam and Jacqui became caretakers.
As you can imagine, the ever-competitive Jacqui was not too pleased with the result, having been the queen of the camp on the ritzy side of the fence.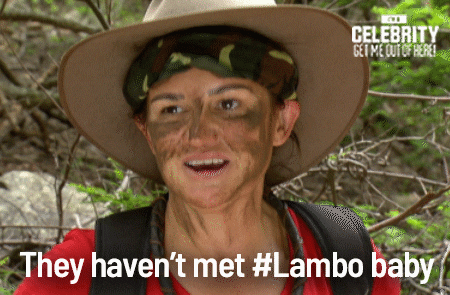 But it's not just Jacqui who isn't upset, with the OG caretakers now having to adjust to life with a new supreme caretaker leader in the former Tassie senator.
Richard was pretty emotional to leave his position as the leader of the caretakers, making the rough journey all the way over the fence to the campers.
Meanwhile, Yvie had the perfect plan to deal with the swap. "Do I need to do anything?" she asked her new caretaker mates, "just let me know… I'll get Jacqui to do it."
It'll be interesting to see how the relationships change, especially as we're sure there'll be more surprises on the horizon.
I'm A Celebrity… Get Me Out Of Here! airs Sunday to Thursday at 7.30 on 10 and 10 Play. I'm A Celebrity Saturday Schoolies airs Saturdays at 7 on 10 and 10 Play.