I'm A Celebrity 2019: A Gory Behind-The-Scenes Look At Tucker Trials
From blended rats to brains on toast, see the prep that went into making I'm A Celebrity's first vom-worthy food trial of the season: Breakfast In Bed.
ICYMI, last night's nauseating Tucker Trial saw Jacqui, Justin, Natasha and Justine treated to breakfast in bed -- except rather than eggs Benedict, acai bowls or ham and cheese croissants, it was lamb brains on toast, stomach lining and cow nipples.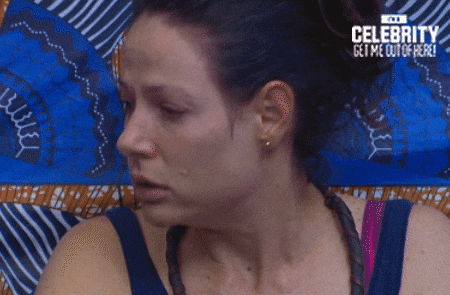 READ MORE: I'm A Celebrity 2019: Tributes Flow In For Justin Lacko Who Is Too Beautiful
10 daily went behind the scenes with Caro Gardner, food producer and stylist for I'm A Celebrity... Get Me Out Of Here! to find out what goes into creating delicacies with mouth-watering names such as 'teat-bix' and 'queasymite scrolls.'
"We have the trials producers and they'll come up with a theme -- for example, Breakfast In Bed -- and I'll give them a list of all the items we've sourced," Gardner says, adding, "We've got everything from eyes to tongues, to brains to stomach linings, to bums to testicles."
Turns out, the crew have been sourcing ingredients for this year's Tucker Trials since last winter's hunting season, with Gardner then preparing the dishes and keeping them labelled under charming tags like 'BRAINS: Brains on toast.'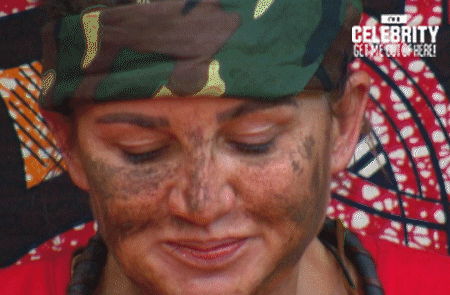 READ MORE: I'm A Celebrity 2019: "I'm Really Happy With Who I Am": Ajay Rochester And Yvie Jones Discuss Battling Size Discrimination
She also added that due to an allergy in camp, all bugs are actually lactose-free and gluten-free, so thank God for that!!!
"Everything that I feed anybody, I have eaten and the trials producers have eaten as well," she assured us, adding, "Then I can tell them [when they ask], 'Did the eye pop?' and I'm like, 'Yes, there's a little iris in it, they should chew.'"
She continued, "It's so you know how long something's going to take to eat so we don't have to sit and watch someone chew on nipples for 30 minutes!"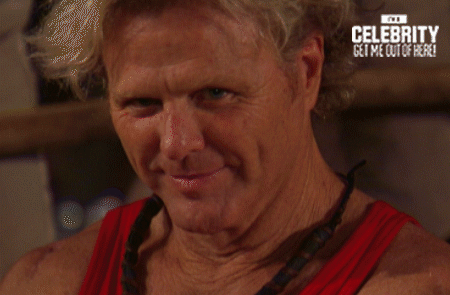 Yikes!
I'm A Celebrity… Get Me Out Of Here! airs Sunday to Thursday at 7.30 on 10 and 10 Play. I'm A Celebrity Saturday Schoolies airs Saturdays at 7 on 10 and 10 Play.
Image: 10