'The Office' Star Wants A "One-Off Special" To Bring "Everyone Back Together"
Paul Lieberstein has spoken out on his hopes to get the Dunder Mifflin crew back together.
Speaking to The Daily Beast, Lieberstein, who played Toby on the sitcom and served as showrunner from season 5 to 8, gave his thoughts on how he'd like a reunion to go down.
"I think a one-off special would be the way to go," he revealed. "Some event that brings everyone back together." Although, he did add that it would be "a bit much" to do a full-on reboot.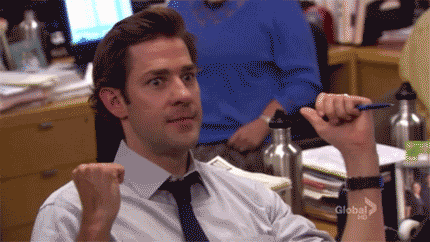 Either way, it's a change of heart from his comments in 2014, when he told TMZ there would be "no chance" of an Office reunion.
The sliver of hope comes after cast members costars Ellie Kemper, Jenna Fischer and Ed Helms hit up Saturday Night Live while Steve Carell hosted in order to jokingly badger him to revive the show.
As Carell kicked off his monologue, a planted audience member said, "My question is: Will you ever reboot The Office?"
"I don't think so," Carell replied. "It was a great experience. I love all those people, but I just don't think it's the best idea. I think maybe we should just leave it alone."
"Hi Steve," Ellie Kemper chimed in. "People would really love to see an Office reboot. Especially me. Because I need that money. Let's get that money, Steve."
"I just don't think you understand how much money we're talking about," Ed Helms added. "Like you wouldn't have to do all those sad movies anymore."
READ MORE: Buffy Scores Reboot Series But Fans Are Deeply Unhappy
READ MORE: Trump's Election Totally Changed The 'Charmed' Reboot
This tweet is unavailable or no longer exists.
On top of the above brief reunion, in December, Angela Kinsley posted a mini-reunion of her own, captioning a group photo on Twitter, "Some of the old gang got together today... It was so great to see everyone! I turned to Ed and said, 'I feel like we are at a family reunion.' He smiled and said, 'We are.' Thanks Greg for hosting! For those who couldn't make it... you were missed!"
This tweet is unavailable or no longer exists.
The Office originally ran for nine seasons, from 2005 to 2013.