Lisa Kudrow Is Getting Her Own Animated Comedy
She's the owner of one of Hollywood's most instantly recognisable voices -- now Lisa Kudrow is getting her very own cartoon show.
The Friends actress is working with Fox on a new family comedy called Lyle & Caroline, according to The Hollywood Reporter.
Kudrow will play one of the titular roles as Caroline, a teenager who forms an unexpected inter-generational bond with the grandparent-aged Lyle -- which all sounds incredibly adorable.
It also makes complete sense if you take a minute to look at Kudrow's impressive animation CV from the last few decades.
READ MORE: Netflix Is Adapting A Roald Dahl Animated Series
She voiced rich-kid Alex Whitney in a 1998 episode of The Simpsons -- the bratty eight-year-old with her own Discover card and a penchant for an imaginary Calvin Klein scent called 'Pretension'.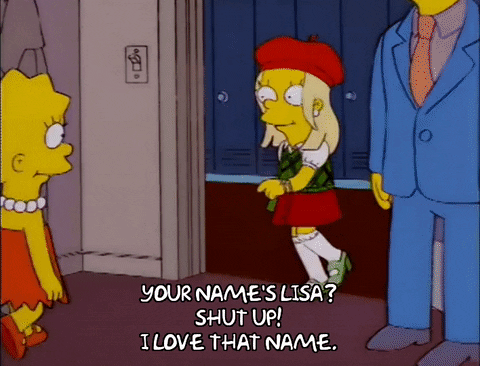 Kudrow has also worked on the cult classic, Dr Katz: Professional Therapist, as well as American Dad!, King Of The Hill, Blues Clues, and The Boss Baby.
The actress recently had a regular role on Netflix's Bojack Horseman as the main character's girlfriend Wanda Pierce -- a television executive who wakes up from a 30-year-coma.
Caroline & Lyle will be written by brothers Eric and Justin Stangel (former head writers for David Letterman) who will also executive produce the project alongside Kudrow.
READ MORE: People Are Searching For Netflix's Animated Series About Pubescent Kids On Pornhub
2019 is going to be a big year for family comedy animated series, with Duncanville (Amy Poehler's new comedy project) and Bless This Mess (starring Lake Bell and Dax Shepard) set to air.
Plus, we'll hopefully be getting to see Tuca and Bertie, a Netflix comedy by the Bojack Horseman illustrator and production designer, Lisa Hanawalt. The series is about two bird-women in their 30s and stars Tiffany Haddish so we obviously need that in our lives soon.
Main Image: Getty Images.