Netflix's Blunt Yet Accurate Description Of 'Gossip Girl' Has Everyone Loling
You know you love me, XOXO Gossip Girl.
Look, we're not going to pretend Gossip Girl was a genius work of art in television form -- but it definitely was entertaining.
As a teen, there was nothing better than tuning out for an hour to delve into the lives of affluent Upper East Side high schoolers and the seemingly endless scandals they found themselves in.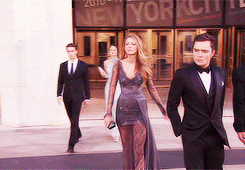 It seems that whoever wrote the description for the hit series on the Netflix US site, didn't feel quite the same way, though.
This tweet is unavailable or no longer exists.
The drama series -- which starred Blake Lively and Leighton Meester -- had been listed on the US platform with the following hilariously shady yet very accurate description:
"Rich, unreasonably attractive private school students do horrible, scandalous things to each other. Repeatedly."
Just add "xoxo Gossip Girl" and it could have been something straight out of the series, tbh.
Upon this discovery, Twitter went into meltdown, as it usually does over something that was an iconic part of pop culture and television history for millenials.
When we checked the Aussie Netflix site, it seems that we've been given a far less shady description for the show:




Image: Netflix Australia
Gossip Girl ran for six scandalous seasons between 2007-2012.
The series starred Blake Lively, Penn Badgley, Leighton Meester, Chace Crawford, Taylor Momsen, Ed Westwick, Kelly Rutherford, Matthew Settle and Jessica Szohr, while Kristen Bell provided the voiceover of the mysterious blogger, (xoxo) Gossip Girl.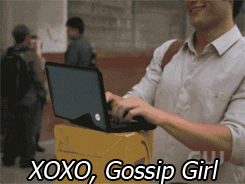 READ MORE: Leighton Meester Says Gossip Girl 'Wasn't The Healthiest Environment'
READ MORE: Kristen Bell Read Trump Tweets As Gossip Girl










Image: CW