An Aussie Reality Star Will Be Heading To The Jungle For 'I'm A Celebrity … Get Me Out Of Here!'
'I'm A Celeb' kicks off this Sunday at 7.30pm!
Another year, another season of 10's I'm A Celebrity... Get Me Out Of Here!
After Fiona O'Loughlin was crowned Queen Of The Jungle for 2018, there's now just under one week to go before the new season kicks off on January 13 at 7.30pm.
We've rounded up all the hints as to who will rumble in the jungle this season, and if these clues are anything to go by, it's gonna be one helluva show!
So let's get right into it, shall we?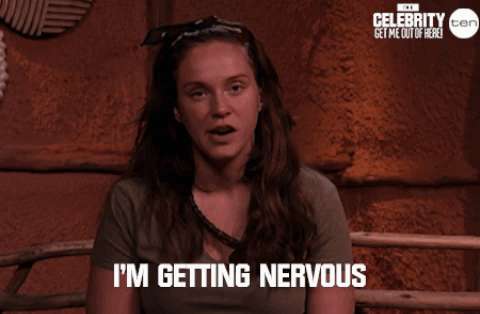 CLUE ONE: The Gossip Guru
A gossip guru is about to go from dishing the dirt to sleeping in it. Trading in the comforts of hair and makeup, how will this red carpet regular cope without their usual luxuries?
CLUE TWO: The Politicians
From Parliament House to the wilds of Africa, how will two very different pollies cope with the politics of camp life? You can Vote 1 for drama.
CLUE THREE: The Footy Legend
Our AFL football legend is known for his hair-raising play.
With a squad of celebrities playing hardball for the title of King or Queen of the Jungle, will this athlete manage to maintain his team player mentality?
CLUE FOUR: The Famous Foodie
This celebrity cook, television personality and author will be full of beans. But how will their palette cope when they're faced with meagre rations of rice and beans?
Stepping out of their kitchen comfort zone and into the wilds with the most basic of cooking utensils and a campfire, their fine dining life is a world away.
What will be on the jungle menu when this foodie favourite arrives to serve it up to our hangry celebrities. It could be feast or famine. It could be their worst kitchen nightmare.
CLUE FIVE: The Comedian
With barely a moment to switch off for summer, this fully sick comedian will definitely miss his fast food and life's other luxuries in the jungle.
Stepping away from the microphone and thrown into the wilds of the jungle with a bunch of dysfunctional celebrities will be no laughing matter. ROFL, who could it be?
CLUE SIX: The TV Presenter
A familiar face to Australian households, this handsome host is also known for his acting appearances and taking out a popular reality show. Mic drop.
CLUE SEVEN: The Controversial TV Host
From click bait to lion bait, how will this celebrity deal without their cushy creature comforts? In the words of jungle graduate Lisa Curry; "suck it up buttercup".
CLUE EIGHT: The TV Critics
UPDATE: It has since been revealed that the TV critics who are set to enter the jungle are in fact Gogglebox stars Angie and Yvie!
"I am a massive fan of watching celebrities do absurd things in the jungle but I never thought I would be one of those people doing it," said Angie in a statement.
"I cannot wait to get up close and personal with Lady JMO and Dr Chris!" she added.
READ MORE: Goggleboxers Angie And Yvie Are Heading Into The Jungle!
CLUE NINE: The Newsreader
This tweet is unavailable or no longer exists.
No stranger to war-torn regions, this veteran journalist has been in the firing line in more ways than one after an on-air gaffe left them squarely in the naughty corner.
Without an autocue in sight, will this newsreader be lost for words, or will they be screaming "I'm a celebrity…get me out of here!"?
CLUE TEN: The Reality Star
Cue a wolf whistle, because a single reality star is about to be thrown into the jungle! This sexy reality star is single and definitely ready to mingle, and being no stranger to dating shows, will this singleton strike up a jungle romance?
READ MORE: Bless The Rains: 'I'm A Celeb' Is Returning Soon!
READ MORE: Sunday Night Takeaway Coming To Ten In 2019
HOW WE'LL BE SUSSING IT OUT...
Get out your magnifying glasses! We've got some tips on how you can try to figure out who our first four contestants are based on these lil' nuggets of info.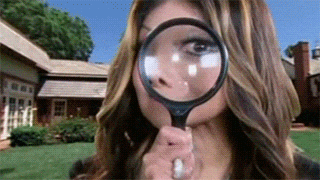 Scope out Twitter and Instagram... If you look hard enough you can generally put together info based on Twitter bios, recent snaps and any cryptic hints from their part.
Do they have anything coming up? For example, we theorised that 10's own Ange Bishop could have been the mysterious 'Gossip Guru' heading into the jungle in 2019, but seeing as awards season is smack-bang in the middle of shooting, it's pretty unlikely. Either way, we can't wait until our 2019 contestants are ~officially~ unveiled as they enter the jungle to test their physical, mental and emotional strength deep in the African jungle.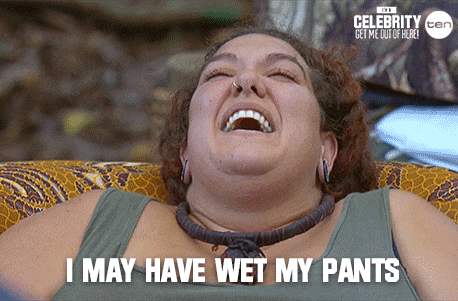 I'm A Celebrity…Get Me Out Of Here! Season Five Premieres Sunday, 13 January At 7.30pm Only On 10 And 10play.
Image: 10