10 Wildest Moments From The Bachelor Franchise In 2018
What a year it's been!
To say that the past three seasons of The Bachelor franchise that graced our screens this year was drama-filled is an absolute understatement.
There were tears, triumphs, and choreographed Backstreet Boy-esque dance routines, and we enjoyed every second of it (except for probably the time we had to watch Ali and Bill stomach Ivan's avocado mousse that was made of two WHOLE avocados -- including the skin and pips).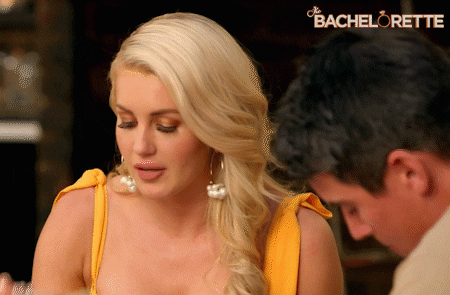 As the year ends and we prepare to ride the rollercoaster of emotions all over again next year, we take a look at the wildest moments from The Bachelor, The Bachelorette and Bachelor In Paradise for 2018!
READ MORE: 'It Was Difficult, It Hurt': Nick Cummins Opens Up On Bachelor Heartache
READ MORE: Scott Tweedie Addresses Rumours That He's The Next 'Bachelor'
A REAL Love Story - The Bachelor
Following the shocking revelation that Nick 'Honey Badger' Cummins picked NO ONE in the final episode, an even greater story -- one of #GirlPower -- soon prevailed.
With both Brittany and Sophie left heartbroken after being dumped by Nick, it didn't take them long to see that all they really needed was their ~friendship~ with one another -- and it was truly heartwarming.
Since the season wrapped, the BFFs have been inseparable, calling each other 'soulmates' and frequently appearing in each other's 'grams. As they say, sisters are doin' it for themselves!
READ MORE: The Bachelor 2018: Twitter Reacts To That WILD Finale
When Ivan blended TWO WHOLE AVOCADOS - The Bachelorette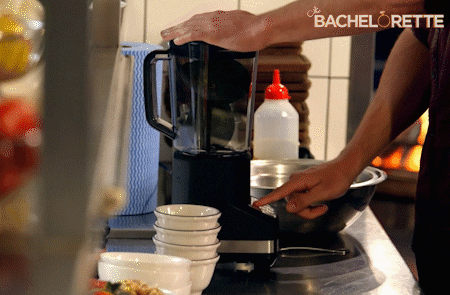 This was mentioned earlier -- but in what was probably THE most iconic moment of the year was dance fiend Ivan reading a recipe for avocado mousse which required two whole avocados.
Now, any normal person in the world would then proceed to remove the pit and skin prior to blending, but not Ivan! For some reason, at the age of 29, Ivan seems to have never cooked anything with avocados, which is frankly baffling.
As the clueless contestant blended the avos with what sounded like a buzz saw, the nation recoiled in both disgust and confusion.
READ MORE: The Bachelorette 2018: Ivan Talks Step Up, Avocados And Ali
This tweet is unavailable or no longer exists.
This tweet is unavailable or no longer exists.
This tweet is unavailable or no longer exists.
Upon his ousting from the show, the first question we asked him was if he had ever seen an avocado before, to which Ivan said:
"Yeah, on top of my toast at a restaurant! I guess I would've seen it maybe if like, I was somewhere, but avocado isn't something that's in the household!"
Laughing, he added:"It's a tough economy these days!"
Party Paddy - The Bachelorette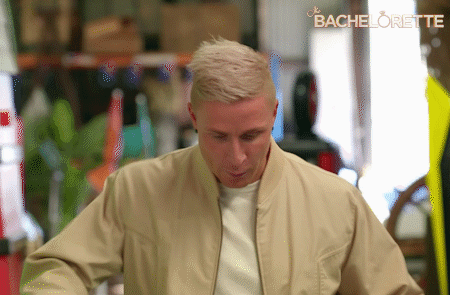 We're not going to lie -- when we first met party Paddy, we thought he was a bit of a D-bag, what with all the "SHE'S FIT AYY LADS" yelled at random intervals about four times an episode.
But as the season progressed, we found ourselves becoming fond of the English larrikin and his constantly upbeat mood, which was similar to when you give a kid way too much red cordial.
READ MORE: The Bachelorette 2018: Paddy Says "Ali Missed Out" By Not Giving Him A Chance
However, the most iconic part of Paddy's appearance on the series was when he left the mansion -- along with a soundtrack that as more akin to a Geordie Shore nightclub scene than a Bach contestant's heartbreaking exit.
Honestly, whoever worked on the audio for that deserves all the Logies.
Ivan wants to be in Step Up - The Bachelorette
Oh, dear sweet summer child Ivan, how you entertained us this year!
Along with his unsettling lack of knowledge for cooking with avocados, the 29-year-old also gave us life with the revelation that his life goal was to be in Step Up. Yes, as in the Channing Tatum dance movie.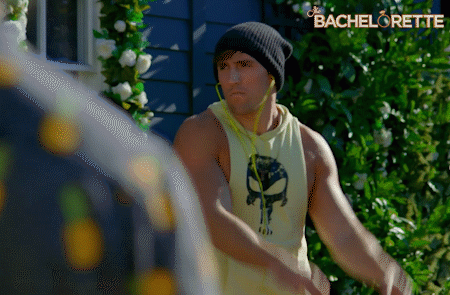 When Ali questioned if he could commit to her while chasing stardom, he assured her that it was fine, 'coz he could achieve that dream in two-to-three months and be back to commit to her after that!!!
Shine on you crazy diamond.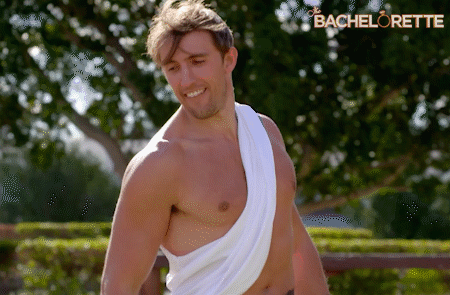 Cross-Series Hookup - The Bachelorette and The Bachelor
This tweet is unavailable or no longer exists.
After Russian MILF Dasha Gaivoronski failed to find a connection with Nick 'Honey Badger' Cummins on The Bachelor, it was soon revealed upon Charlie Newling's exit on The Bachelorette that the pair were a couple!
"We're seeing each other, we'll call it that for now!" Charlie told TV WEEK. "We haven't really put a label on it. It was hard to label it while the show was still on and we were trying to keep things low-key."
This tweet is unavailable or no longer exists.
READ MORE: The Bachelorette 2018: Charlie Thinks Ali Went About It The Wrong Way
"We are the best of friends and that's a good basis for a relationship. We really enjoy each other's time and we really clique and get along," he said of his new love interest.
Dog Park Amy - The Bachelorette
Who could forget Dog Park Amy??
In case you need a refresher; during Bachelorette hometown visits, Bill took Ali to meet his mates in Melbourne, including a random chick named Amy who Bill claimed he "met at a dog park".
After Ali copped a sh*tload of side-eyes and a mad grilling from Amy, who was acting more like a jealous lover than casual mate, Ali later found out that Amy and Bill two had been ~involved~ before, something Bill failed to mention.
This tweet is unavailable or no longer exists.
READ MORE: The Bachelorette 2018: WTF Was Bill Thinking?!
"We hit it off. We have, maybe, for a very very short period of time... Yeah. We dated...a year ago," Amy told a baffled Ali.
Bill later seemed to allude that the pair had doinked in the past, which had Ali furious at the fact he would bring an ex to dinner, and kicked him to the curb.
This tweet is unavailable or no longer exists.
Jake Vs Flo - Bachelor In Paradise
In what became to be known as one of the season's messiest rose ceremonies, following Florence Alexandra sending Davey Lloyd packing in favour of Jake Ellis, she was then dumped by Jake for Megan Marx -- after he promised he would give Flo a rose.
Three weeks later, Flo made a shock re-entry into Bachelor In Paradise, where she soon confronted Jake, bluntly telling him, "I felt like you were dancing on my f**king grave."
"You did hurt me and you really upset me. I was standing there (at the rose ceremony) and I was like, 'I'm so stupid. I can't believe that I bought everything you told me'. I did not cry when I left The Bachelor after three months with Matty. But I was so upset when I left this place. So, you did hurt me."
After a brief split earlier this year, Jake Ellis and Megan Marx have since reunited and are still a couple.
Mack thirsting for Ali And Getting Shut Down - Bachelor In Paradise
Poor Mackane... He's done it again! (sorry).
After being dumped by Sophie Monk on The Bachelorette last year, he gave love another shot on this year's Bachelor In Paradise. After wearing his heart on his sleeve and confessing his love for Ali, Mack was left heartbroken -- and to add to his heartbreak, he still had to see Ali with Grant.
This tweet is unavailable or no longer exists.
Following his exit from the island, Mack admitted he should have fought for fellow BIP contestant Leah Costa instead.
Vanessa Sunshine - The Bachelor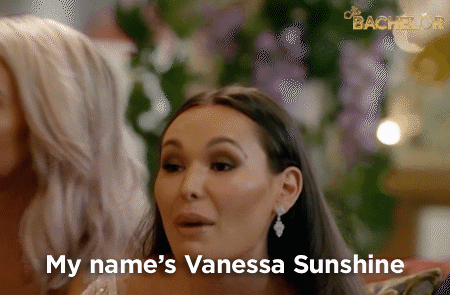 Vanessa Sunshine's blatant disdain for everything -- including the Bachelor himself, had us becoming instant fans of VS and her no bullsh*t attitude.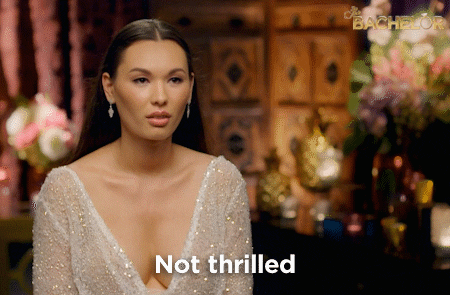 Not only did she not force herself to fawn over a guy she knew she had no connection with, but her ice-cold exit in the middle of random bushland was ICONIC. Basically, she just strutted out like the absolute queen she is without saying a word to anyone, along with the voiceover, "whatever."
READ MORE: The Bachelor 2018: I Love Vanessa Sunshine Even Though She Probably Hates Me
READ MORE: The Bachelor 2018: Vanessa Sunshine Doesn't Hate Everything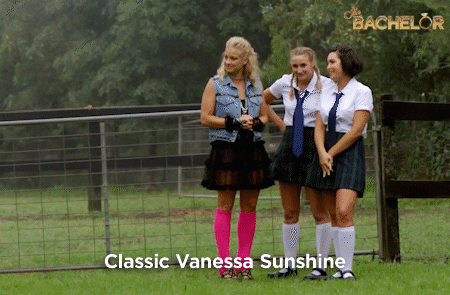 Queen. Queen of our hearts!
Brittany's Dad: Our Feminist Icon
Brittany's dad fast became our fave character among The Bachelor's hometown visits when he made no secret that he was no fan of Nick Cummins.
"I don't have a great deal of respect for footballers… I've got my daughter to worry about. If you break my daughter's heart, I've got to pick up the pieces," Brittany's father barked as Nick nervously swigged his beer.
Nick later revealed that the terrifying ponytail-wearing man would "scare a dog out of a butcher's shop."
But viewers instead hailed Mr. Hockley as a feminist icon and national treasure for his willingness to call out seedy behaviour.
And, as it happened, Papa Hockley wasn't really wrong!
READ MORE: The Bachelor 2018: Horses And Hometowns, Hugs And Heartbreak
This tweet is unavailable or no longer exists.
This tweet is unavailable or no longer exists.
This tweet is unavailable or no longer exists.
That's it from us for now, but be sure to check back in the new year for plenty more laughs, gasps and tears and we do it all again!
Image: 10