A Guide To Television's Baddest B****es
Feel like you're limping toward the finish line of 2018? Relatable! Allow these bad-ass b****es of television to inspire you and be your guiding light through the final weeks of the year.
Murphy Brown (Murphy Brown)
Murphy Brown first hit TV screens 30 years ago and everyone fell in love with the sassy single mother who had battled addiction and earned a living as a hard-hitting investigative journalist.
Candice Bergen's character shook up the way women were portrayed on TV -- and even grabbed the attention of former US President Dan Quayle, who wasn't too happy that the groundbreaking comedy 'glorified' single-motherhood. Which didn't stop the show from continuing to absolutely crush it on the small screen, paving the way for many of the strong female leads we have on telly today.
READ MORE: Faith Ford Gives Us The Scoop On The Muphy Brown Revival
In 2018, the show's reboot is showing us that Murphy hasn't changed one bit, as she navigates the world of journalism in the era of President Donald Trump. Plus she's a big fan of us Aussies, clapping back at one of her colleagues this season: "Why pick on Australia? Their animals have pouches!"
Eve Polastri (Killing Eve)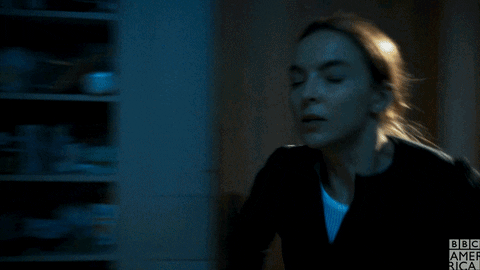 Sandra Oh's Killing Eve character is an MI5 employee hunting down international assassin Villanelle in a game of cat and mouse. Eve Polastri is complex, fearless, and usually bolts into dangerous situations without a proper weapon or backup plan.
Oh told Vogue that she wanted to be a part of the BBC America show "because it's about the female psyche".
"I really like the idea of a woman being undone, but the undoing gives her life," Oh added. "There is a tremendous element of vitality. Hunting Villanelle brings Eve life. Even darkness is life to Eve. Those are some of the juiciest parts."
READ MORE: Coolie! Hilary Duff Says A 'Lizzie McGuire' Reboot Might Be Happening
Buffy Anne Summers (Buffy)
Buffy was the vampire slayer that we all truly deserved in the late '90s/early '00s and the show has had a massive impact on shows including The Vampire Diaries and Supernatural.
Sarah Michelle Gellar wrote a tribute to her badass character on the 20th anniversary of the iconic show last year.
"As an actor, you wish for that one role where you can leave your mark and forever be remembered, with Buffy I got so much more," Gellar wrote on Instagram. "She's a feminist challenge to gender hierarchy. Buffy may have been the Chosen One, but I was the lucky one."
Olivia Benson (Law And Order: SVU)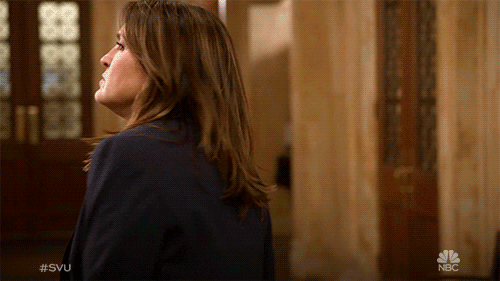 Taylor Swift had good reason to name her Scottish Fold cat after one of the fiercest characters to ever grace TV, Olivia Benson. Benson has been a constant on Law And Order: SVU since 1999, dealing with the most horrific sexual assault and murder cases in New York City.
"She is a strong, dedicated, and fierce advocate for justice," actress Mariska Hargitay told the NY Daily News about her character.
"She has a strong moral compass. She is the mother, the lioness, and the heroine we would all want fighting on our behalf."
READ MORE: Andy Samberg And Sandra Oh To Host The 2019 Golden Globes
Lucille Bluth (Arrested Development)
Look, Arrested Development's Lucille Bluth might not win the 'Mother of the Year' award, but she would definitely beat you in a vodka-drinking competition. Lucille has also given us the gift of dozens of gif-able moments from her b**chy one-liners, drunk winky-faces and road rage retorts.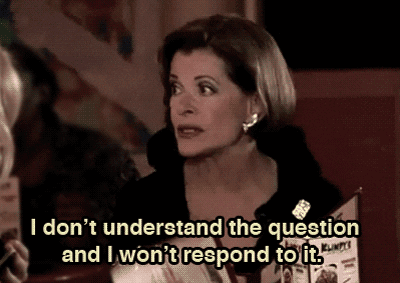 READ MORE: Kyle Sandilands Channels Judge Judy In 'Trial By Kyle'
Rosa Diaz (Brooklyn Nine-Nine)
Rosa Diaz is the bad b**** you'd want in your corner -- mostly because she has a scary amount of weapons on her person at any given time. And even though she once had a crush on the villain in Gremlins (Strype!?), she's a badass cop, a bisexual icon and a loyal friend who would most definitely help you take down your enemies in an elaborate revenge plot.
Judge Judith Sheindlin (Judge Judy)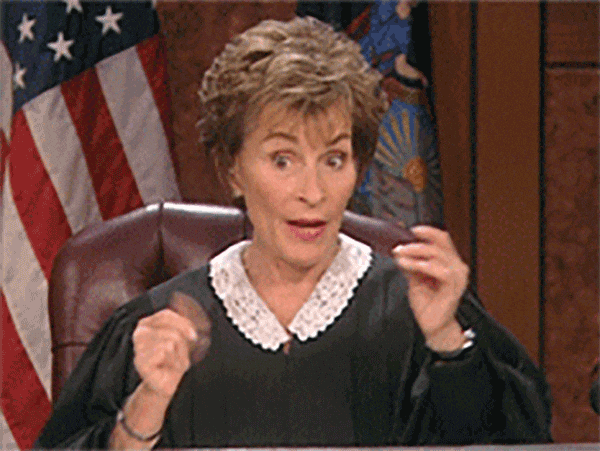 Where would we be without Judge Judy to decide on deliciously petty disputes between neighbours, former friends and family members?
Sheindlin has no time for your bulls*** and can smell a liar from kilometres away. She's also delivered a whole raft of catchphrases that are perfect to use against anyone you suspect is being deceptive.
This tweet is unavailable or no longer exists.
Cookie Lyon (Empire)
Another catchphrase queen, Taraji P. Henson's Empire character will go down in history as one of television's most iconic bad b******. Cookie can throw a glass of wine as accurately as any of the Real Housewives and will not hesitate to shade her enemies in the middle of saying Grace at a family dinner.
"Boo Boo Kitty, just 'cause I asked Jesus to forgive you, don't mean I do," she once said, perfectly repurposing a Laverne and Shirley reference into a caustic insult.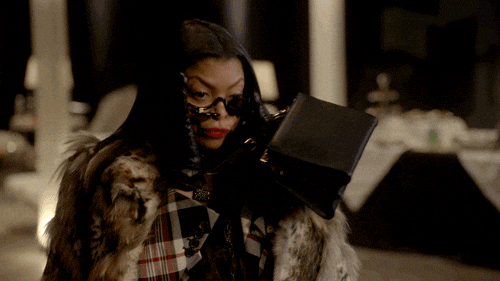 Deandra Reynolds (It's Always Sunny In Philadelphia)
Sweet Dee might put up with a lot of sh** from the Always Sunny gang but no matter how many times she's mocked for looking like a bird, her failing acting career or her terrible repertoire of accents, her self-esteem remains sky high. Or at least just high enough to throw back some acidic insults.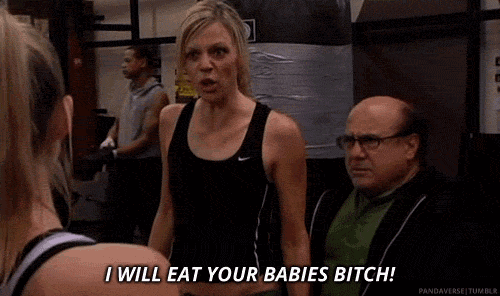 Main Image: NBC/CBS/BBC USA