Jimmy Fallon Dressed Up Like Trump Dressing Up Like Elvis And It's As Stressful As You Thought
He was rockin' to the 'Jailhouse Rock'.
In what can only be described as a "turducken of nightmares", Jimmy Fallon recently debuted a terrifying costume that... we honestly never needed.
Doing a Trump impression -- Fallon was decked out to also look like the King of Rock and Roll, Elvis Presley.
"It's great being here in Memphis," Trump Presley said adding, "I gotta tell you a lot of people have been saying I look like Elvis."
As CRAAAAZY as that sounds, the 72-year-old President of the United States actually said earlier this week... the same thing.
READ MORE: Amy Sedaris: The Last Great Late Night Guest
READ MORE: Still The King: Elvis Presley To Receive Presidential Medal of Freedom
At a rally in Tupelo, Mississippi Trump told a crowd, "I am thrilled to be back in Tupelo, I love Tupelo, home of thousands of hard-working American patriots and the proud birthplace of The King of rock 'n' roll, Elvis. Elvis! We love Elvis."
"I shouldn't say this. You'll say I'm very conceited 'cause I'm not," Trump continued, "But, other than the blonde hair, when I was growing up they said I looked like Elvis. You see that? Can you believe it? I always considered that a great compliment."
So, slapping TWO wigs on (as RuPaul famously says, never remove your wig while performing, unless you're wearing another wig underneath) Fallon-Trump-Elvis performed a version of "Jailhouse Rock", remixed to be all about the Robert Mueller investigation.
Featuring lyrics like, "Robert Mueller said the Russians fixed my votes / Manafort was caught lying under oath," Fallon brought out all his best dance moves for the song.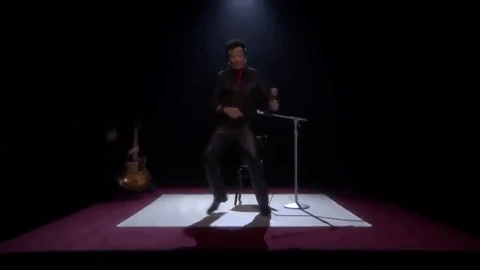 Truly, the brilliant stuff of nightmares.
Featured image: NBC via YouTube.