Kim Kardashian Was High On Ecstasy During First Wedding And Sex Tape
The reality star is dropping some major bombshells in the latest ep of 'Keeping Up With The Kardashians.'
On the upcoming episode of the Kardashian Klan's reality show which will air Sunday, Kim dropped some surprising anecdotes about "wild" years to Scott Disick and Kendall Jenner, who mentioned she had "heard stories" about her big sister.
"It's so weird to me, I can't like picture you being a wild child," Scott replied, adding, "I heard you went to Disney and you were all high or something -- or Six Flags," Scott said, while Kendall added, "I didn't know you got high!"
"I got married on ecstasy. The first time," Kim suddenly dropped, speaking about her marriage to Damon Thomas way back in 2000.
"I did ecstasy once and I got married," she continued. "I did it again, I made a sex tape. Like, everything bad would happen."
READ MORE: Kim Kardashian Calls Ray J A 'Pathological Liar' After He Dished On Their Sex Life
READ MORE: Kim Kardashian Apologises for "Insensitive" Weight Loss Comments
"You were high on ecstasy when you made that sex tape?" Scott asked -- of course, referring to Kim's infamous sex tape with Ray J, which went public in 2007.
"Absolutely. Everyone knows it," Kim replied, adding, "Like, my jaw was shaking the whole time."
She went on to remember another time in which she and before BFF Paris Hilton partied all night in Ibiza and slept on rafts in the ocean.
"I just can't believe that that was you," Kendall said, clearly shook by the news.
"I still can do crazy things," Kim insisted.
"Kendall, honestly, has no clue," she added later. "I definitely went through a wild phase, I would say in my late teens. I'm not like that anymore. But I still have fun -- don't get it twisted, I'm always the life of the party."
And here we thought we knew everything there was to know about Kimmy!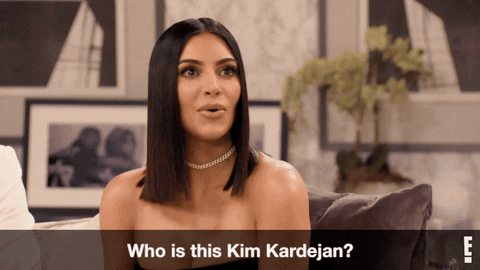 Image: Getty