The Queen Of News Is Back! Murphy Brown Is Heading To 10
Almost 20 years since it first aired, Murphy Brown is returning to our screens for brand new episodes starring Candice Bergen.
Murphy Brown (Candice Bergen), the iconic broadcast news queen is out of retirement and again ready to tackle the 24-hour news cycle.
This time around, she'll be tackling the current state of cable news, clickbait headlines, and a very different political and cultural climate as the host of a brand spanking new morning news show, Murphy in the Morning.
Joined by lifestyle reporter Corky Sherwood (Faith Ford), investigative journalist Frank Fontana (Joe Regalbuto) and her former news producer Miles Silverberg (Grant Shaud), Murphy must now learn to navigate the crazy world of modern media -- but it's social media director Pat Patel (Nik Dodani) who has been tasked with the challenge of bringing the whole crew into the 21st century.
READ MORE: Former Buffy Writer And Showrunner "Pumped" For Reboot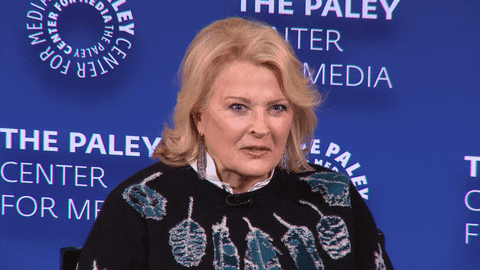 READ MORE: There's A 'Clueless' Reboot In The Works And We're Totally Buggin'
Along with observing relevant IRL issues -- namely Trump and his controversial policies -- the Murphy Brown's revival also features a more inclusive cast than it's predecessor.
Speaking at Paleyfest NY, Murphy Brown creator and showrunner Diane English explained that she felt it was important the revival better reflect the U.S. today.
"We were a pretty white show back in the day," English said during the discussion. "So when we came back we decided we were not going to make that mistake again. Our show needs to look like the rest of the country. So far I think we've done a pretty good job."
Murphy Brown Premieres Monday, 26 November At 8.30pm Only On 10 And WIN Network.