Andrew Lincoln Says 'The Walking Dead' Went Too Far With Glenn's Death
Following his departure from 'The Walking Dead', Andrew Lincoln has spoken out against the way in which Steven Yeun's character was killed off.
It was perhaps the goriest demise throughout the entire series and caused a major uproar among fans -- despite having occurred in the original comic.
Kneeling down in the dirt alongside his group, Glenn -- one of the show's OG characters from season one -- met a bloody end after being graphically bludgeoned to death with a baseball bat by the show's antagonist, Negan.
And the show didn't hold back -- the gruesome scene played out in all its bloody glory, culminated by the character's eyeball popping out of his skull.
READ MORE: Andrew Lincoln Confirms Departure From The Walking Dead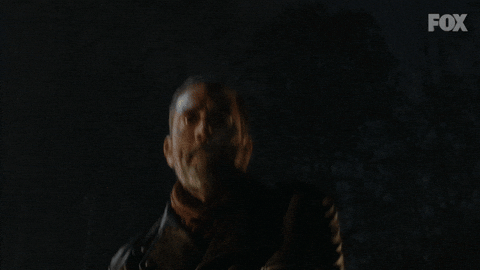 When Lincoln, who played central character Rick Grimes, was asked to name decisions on the show he didn't agree with in an interview with the New York Times, he didn't sugarcoat his feeling on Glenn's gory end.
"I regret the manner in which it happened. We've been able to terrify people in film for 100 years without having to show an eyeball. When that happens, it diminishes what we're trying to make, which in my mind's eye is a family drama set in hell. It's not a sort of B-movie gorefest," he explained.
"It is from time to time, with the zombies and the action sequences. I don't discredit that. It's part of the thrills and spills of the show. But when we're dealing with losing somebody -- and a very brutal, human kind of death -- I think it's just taste. My taste is, I think it would be more disturbing just keeping the camera on Maggie's face. And maybe that's why I want to direct, because I want to make what I've been filming in my head."
Lincoln revealed earlier this year that he would be leaving the long-running series, with his character seen leaving in a mysterious helicopter in the show's latest episode.
READ MORE: Andrew Lincoln Will Return As Rick Grimes For 'The Walking Dead' Movies
Following Rick Grimes' exit from the show, it was later revealed that Lincoln had signed on to star in a trilogy of Walking Dead movies which will be written by Walking Dead chief content officer Scott Gimple.
"We have a lot on the horizon -- starting with a new epic featuring one of the greatest leading actors in television history and one of the best people I've ever met," Gimple told Variety.
"We want to break new ground with different, distinct stories, all part of the same world that's captured our imagination for nearly a decade of the Dead."
Image: AMC