Andrew Lincoln Will Return As Rick Grimes For 'The Walking Dead' Movies
Spoilers for Season 9, Episode 5 "What Comes After" inside!!
I'm going to preface this by saying I used to be a die-hard fan of The Walking Dead. Like, OBSESSED. But somewhere around the season six mark the show started to kind of... just plain suck.
It's not just me who believes the show has declined in quality -- in fact, according to Variety, the season nine premiere had the lowest ever ratings in the entire history of the show.
It began to move away from what everyone loved about the show -- surviving in a zombie apocalypse against all odds -- to the cheap "let's see how many main characters we can kill" type schtick.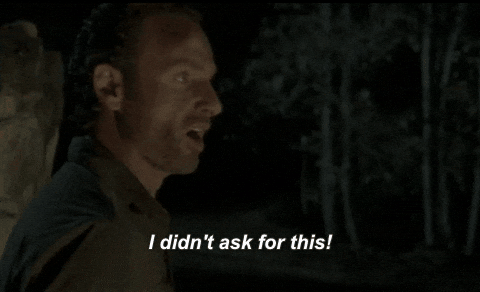 My fears were confirmed earlier this season when it was revealed that the show's central character Rick Grimes, played by Andrew Lincoln, would be leaving the series. So, not only would we no longer have Rick (leaving just Daryl from the original group from season one), but we also didn't have his son Carl -- who as you may know, was unceremoniously killed off in season eight.
READ MORE: Andrew Lincoln Confirms Departure From The Walking Dead
READ MORE: Andrew Lincoln Revealed The Reason He's Leaving The Walking Dead
And if like me, you were also a fan of The Walking Dead comics from which the series originated, you were probably majorly pissed that the show essentially destroyed the heart of story the comics had set to tell -- that this was Carl's story of growing up and adapting to this new dystopian world.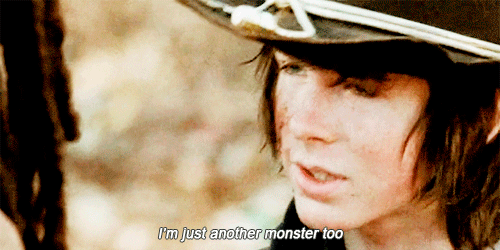 Basically, knowing all this, I was ready to throw in the towel once and for all when it came to the popular franchise. Until it was revealed in tonight's season finale that Rick didn't actually die from his stomach wound after being impaled as we all expected -- but instead was whisked off in a mystery helicopter, leaving his fate unknown.
Shortly after the blindside of an ending, however, came another bombshell -- that Andrew Lincoln had signed on to play Rick Grimes in a trilogy of 'Walking Dead' movies which will be written by Chief Content Officer Scott Gimple.
"We have a lot on the horizon -- starting with a new epic featuring one of the greatest leading actors in television history and one of the best people I've ever met," Gimple told Variety.
"These films are going to be big evolutions of what we've been doing on the show, with the scope and scale of features. We're starting with the first part of the continuing story of Rick Grimes, and there is much more on the way, featuring yet-unseen worlds of 'The Walking Dead' and faces from the show's past, as well as new characters we hope to become favorites, told by TWD veterans and emerging voices."
"We want to break new ground with different, distinct stories, all part of the same world that's captured our imagination for nearly a decade of the Dead," Gimple added.
Whether or not Rick's grand return will be enough to lure back fans who have long moved on from the franchise remains to be seen, with Twitter users remaining staunchly divided on the news.
This tweet is unavailable or no longer exists.
This tweet is unavailable or no longer exists.
This tweet is unavailable or no longer exists.
This tweet is unavailable or no longer exists.
Lincoln's first Walking Dead movie is expected to begin production in 2019.
Image: AMC