Osher Gunsburg Wants An "Equality Version" Of The Bachelor
Plus a few other surprises we learned at the Network 10 Upfronts.
Osher Gunsburg told Scott Tweedie he was working on an "equality version" of the Bachelor franchise.
Describing it as a series of The Bachelor or Bachelorette where "heterosexuality doesn't play a role," the host with the most admitted, "It's a bit hard to tweak it to make sure it works, but I'm working on that."
It would be a first for the local franchise to have an LGBT+ lead the show, but not the first time queer folk had appeared on the show.
READ MORE: The Bachelorette 2018: Todd's The One That She Wants
READ MORE: Brooke Reveals Why She Made The Shock Decision To Leave The Mansion
READ MORE: Oh Look, Network 10's Had A Refresh!
Recently our very own Brooke from the Honey Badger's Bachelor season revealed she had been in relationships with both men and women in the past, which would make her the perfect person to lead Osh's equality-version!
ANNNNDDDDD, as it turns out, we'll be seeing Brooke back on our screens a lot sooner than we thought!
This tweet is unavailable or no longer exists.
During 10's 2019 Upfronts on Wednesday it was announced that not only is Bachelor in Paradise returning for another season next year, but the first lucky ladies heading into the villa were announced as Brooke and Cass!
Both gals featured in Nick "Honey Badger" Cummins' season just a few weeks ago, and while Brooke was a clear front-runner from the beginning she made the decision to leave the show in the second-last rose ceremony!
READ MORE: The Bachelor 2018: Brooke Reveals Why She Made The Shock Decision To Leave The Mansion
READ MORE: Nick Cummins Defends His Decision, Cass In Tears In Exclusive Project Interview
Will she stick around in Paradise? Who knows!
Cass was another fan fave, and having known Nick before the show, all eyes were on her to see if she was going to reignite that spark. While things didn't really go her way she... kinda dodged a bullet with that ending, hey.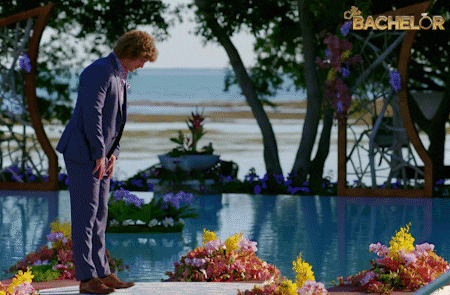 We honestly can't wait to see who else heads into Paradise, especially with Ali giving some major favourites the boot (cmon Heartthrob Rob, you DO love a floral print).
THE BACHELORETTE AIRS ON WEDNESDAYS AND THURSDAYS AT 7:30PM, ONLY ON 10 AND WIN NETWORKS.
MISS AN EPISODE? CATCH UP ON 10 PLAY!
Want More Bachelorette? Check out Unpacked on 10 PLAY.