10 Iconic Aussie TV Shows We Wanna See Back On 10
With the news that Rove McManus is returning to our screens in 2019, it got us reminiscing about 10 other iconic Aussie shows from 10 that we'd also love to make a comeback.
Yep, that's right! Rove is back on 10 and ready to take over the silver screen on Saturday nights with his all-new variety show.
Seeing as we grew up tuning in to his previous series, Rove [Live], we're keen to see what shenanigans the hilarious host brings this time around (because honestly, who wasn't obsessed with 'What The!?').
With reboots and revivals being very ~en vogue~ right now, we rounded up all our nostalgic faves from 10 that we'd love to see back on our screens...
Read More: Oh Look, Network 10's Had A Refresh!
Read More: 10 Things Going On In Australia The Last Time We Had A Makeover
Read More: All The Stars Who Rocked Up To 10's Upfronts
Read More: These New Mysteries Are Coming Soon To '10 All Access'
1. Cheez TV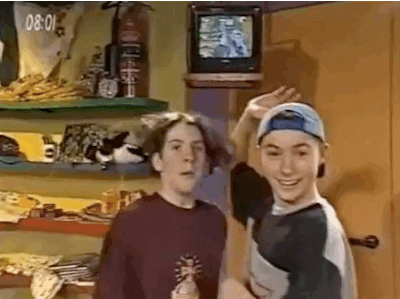 A fixture of every Aussie millennial's childhood, it was a '90s rite of passage to wake up extra early before school to tune in to Cheez TV with hosts Ryan and Jade and sneak in a couple of eps of Pokemon before mum got up.
2. Big Brother
Specifically the very first season, which debuted in 2001 and gave us icons like Sarah-Marie Fedele (and her famous bunny ears and bum dance), as well as mega babe Blair McDonough, who later went on to star in Neighbours.
3. Big Brother Uncut
Ahhh yes, the ever controversial ~after hours~ episodes that everyone would sneak a peek at when the 'rents weren't around. Basically, it was a whole lot of nakedness with the odd makeout sesh... Nauuughty!!
4. HeartBreak High
Because we all loved the ~highschool drams~ and Drazic was the ultimate bad-boy hottie that we all frothed on hard. Look how rebellious he is with that eyebrow ring, you can tell he just DGAF.
5. The Panel
The Panel was our go-to viewing on Wednesday nights when we wanted to know what was happening in the world of news, current affairs, and pop culture. Plus, one time Bardot performed on the show once and my 11-year-old self was LIVING for that.
6. H20: Just Add Water
Kicking off the career of Aussie stars Phoebe Tonkin and Clare Holt, H20 played out pretty much every tween girls' fantasy of being a teen mermaid with awesome magical powers.
7. Australian Idol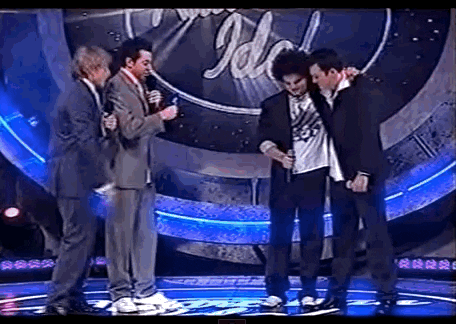 Fun fact: As a 14-year-old I snuck into the VIP bar at the 2004 Australian Idol Grand Finals and accidentally smashed a beer all over Blair McDonough while trying to hug him. Awkward.
8. Aerobics Oz Style
You knew you were up too early for Cheez TV when Aerobic Oz Style was still on. While we probably hated it as a kid, these days we can appreciate how iconic and quintessentially '90s the show was.
READ MORE: These New Mysteries Are Coming Soon To '10 All Access'
9. Full Frontal
Remember when Eric Bana started his career on the hilarious series as the mullet-wearing, VB-swilling POIDA? A true Aussie icon, tbh. Also, did you know that the director Chopper cast Bana because of his performance in Full Frontal?
10. Mulligrubs
Kid shows in the '90s were weird AF, and Mulligrubs is absolutely no exception. Like, who decided a terrifying, colourful face would be a good host for a children's show? I have no idea, but I love it.
Main Image: Network Ten.