People Are Searching For Netflix's Animated Series About Pubescent Kids On Pornhub
With the launch of the second season of 'Big Mouth', Pornhub saw a definite rise in searches relating to the series.
On October 5, the entire second season of the series dropped on the streaming service, and similarly to the first, it followed a group of 7th graders as they struggle through puberty, shame and their sexual awakening.
The series was created by Nick Kroll, Andrew Goldberg, Mark Levin and Jennifer Flackett, and is apparently based on Kroll and Goldberg's teen years. The cartoon features characters interacting with "hormone monsters", ghosts of famous musicians, a "shame wizard", and even their own talking genitals.
READ MORE: Tom Cruise Apparently Didn't Know There Was Porn On The Internet
READ MORE: The Trailer For First Aussie Netflix Original 'Tidelands' Is Here
According to Pornhub's own insights, three days after the second season launched they noticed a 14,937 percent increase in Big Mouth related searches.
Apparently searches ranged from "Big Mouth Cartoon" to "Big Mouth Show", meaning the searches aren't just folks innocently looking for adult videos featuring people with unusually large mouths.
According to Pornhub, "Big Mouth cartoon" searches almost equalled searches for "cartoon" which is often in the top 20 terms searched.
This tweet is unavailable or no longer exists.
Big Mouth isn't the only media that prompts people to search for related content on their favourite sexy searches. Spikes have been reported around Star Wars searches on May 4th aka Star Wars day.
Recently the popularity of the game Fortnite has also risen in popularity with searches like "Fortnite cosplay" and "parody" rising to popular searches in September this year.
Still, despite the adult humour within the series, the rise in searches for Big Mouth -- a series that predominantly follows 7th graders -- is offputting at best, though some could argue it's in-line with the series' themes of shame so present in the second season.
This tweet is unavailable or no longer exists.
The series has ruffled its fair share of feathers, recently MP George Christensen lashed out on Facebook, linking to a piece from a "politically and theologically conservative website" that claims the series is normalising paedophilia.
Christensen also claimed he would be in contact with Australian censors, however, the streaming giant provides the Classification Board with their own ratings for their shows that can be audited by the Board at any time.
Big Mouth's Australian rating is R18+ and carries the consumer advice of Strong Nudity, Strong Themes, Strong Coarse Language, Strong Sex Scenes and Strong Crude Humour.
Content can be easily hidden on Netflix by creating profiles for children that block mature content.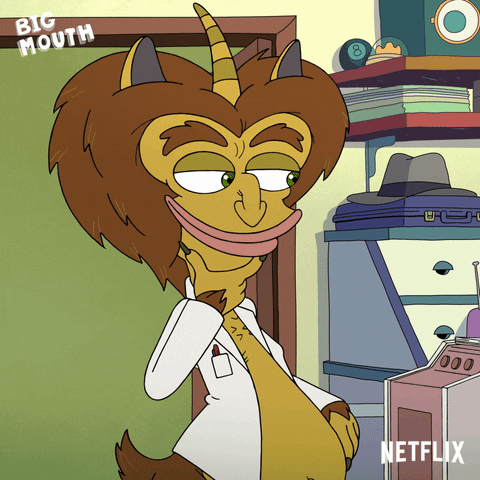 Both seasons of Big Mouth are now streaming on Netflix.