Salad Fingers Is Back And Ready To Haunt Your Nightmares
It's been 14 years since we last saw the creepy, rusty spoon-loving creature.
Now, he's made a short return to the interwebz -- along with his best mate Hubert Cumberdale -- to help commemorate creator David Firth's millionth YouTube subscriber.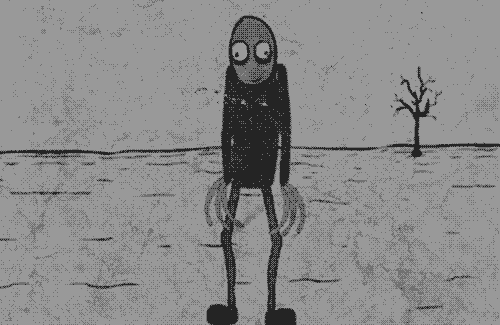 While the clip is only 51 seconds long, it's enough to give us some serious nightmares for years to come.
We enter the spooky scene with that infamous, unsettling music playing in the background, as Salad Fingers stands next to a decrepit looking cake with adorned with severed fingers, along with a dank looking sign that reads '1 million'.
"Hello. Today I'd like to thank you for one million little tiny billiard people that I get to keep in my little billiard box," Salad Fingers whispers, and suddenly we're getting terrifying flashbacks to 2004.
Then, his fave finger puppet/friend Hubert Cumberdale makes an appearance, with Salad Fingers commenting that he hasn't seen him "in 23 years."
No word yet on where Marjory Stewart-Baxter, Jeremy Fisher, or Milford Cubicle are these days.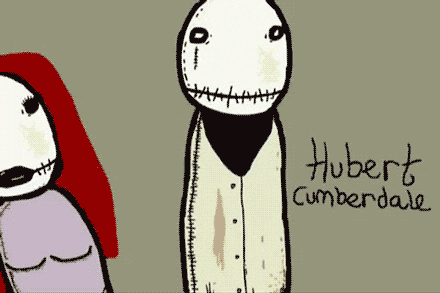 "I'm really happy," Hubert Cumberdale replies with a voice that will now forever be etched in my nightmares, before suddenly bursting into flames.
If you were living under a rock throughout the 2000s and yet to fully experience the viral sensation that is Salad Fingers, we suggest starting from the beginning of the series, with the first ep focused on his love for rusty spoons (sorry in advance).
For those who are actually a fan of our freaky green friend, you'll be glad to know that Firth is going to be creating new eps of Salad Fingers in upcoming months.
Last month, he revealed on social media that a new episode was in the works, although he didn't give a specific date or time.
This tweet is unavailable or no longer exists.
Firth set up a Patreon account where subscribers can pledge money to support him and his channel. Tiers range from $1 to $200 per creation and include different benefits such as exclusive animations, sketches, audio files, and artwork.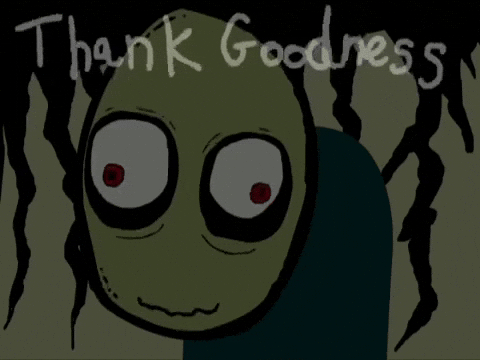 In a July interview with VICE, Firth also revealed who his choice actor would be in a live-action series of Salad Fingers -- and it's none other than Sir Ian McKellen.
"I'm not really a live-action actor, but I don't think anyone could do the voice and me be happy with it unless it was me," he told the publication, adding, "Maybe someone quite old, like the Gandalf guy from The Lord of the Rings. Although, Salad Fingers is actually very visually similar to the Smeagol character in a way. He's kind of green with big eyes. I tend to think that older actors would be more suited to my work."
Cool, we didn't feel like sleeping tonight anyway.
Image: YouTube/David Firth