Australian Survivor 2018: Shonee Explains Her Final Vote
She was one of the most outspoken contestants in 'Australian Survivor' this year, but unfortunately Shonee wasn't able to talk her way into the final three.
In a vote that tested Sharn and Shane's alliance, Shonee's hope that Sharn would flip on her closest ally fell short, and her torch was snuffed.
As soon as the immunity necklace was placed around Brian's neck Shonee told ten daily that he felt like her chances were "very slim" to say the last.
"I knew I wasn't going to win a fire challenge," Shonee said, "I attempted a fire last time and that didn't go so well for me."
"I thought if Brian voted for Sharn, Sharn voted for me and Sharn and I voted for Shane... that was the only way I was going to stay, but Sharn had other plans."
READ MORE: Australian Survivor 2018: Farewell, Queen!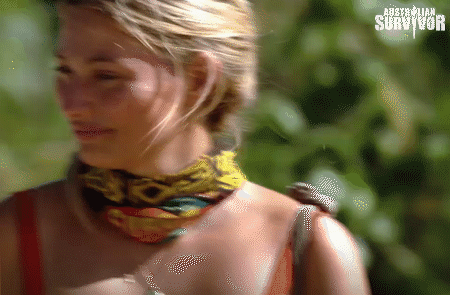 In the last few weeks, Shonee began to suspect Brian was protecting Shane, which led her to believe voting alongside him would eventually see him picking Shane over her anyway.
"I wanted to look at the facts and at what people had been doing," she told us, adding, "I wanted to look at people's actions to make a better decision, and Brian's actions were saving Shane."
It was a stumble that saw her leaving the competition, but at the same time, Shonee explained that she felt like it was her only option, without all the facts in her hands she went with her gut.
"[Brian] over-compensated saying 'Don't worry, Shane's not a threat, she's not a threat.' The more times you say it, the more times you're making it obvious that you want her."
Ending her time in the competition did come with a silver lining, a reunion of #Shonella. "I had a very nice, warm welcome," Shonee said of her arrival at Jury Villa.
READ MORE: Australian Survivor 2018: RIP Our Fave Power Couple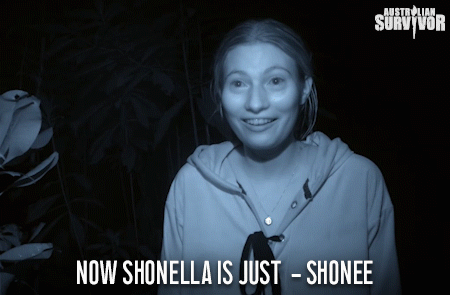 "I was so excited to see Fen. I would have been devo if I didn't see her. She had a beer waiting for me and my dinner waiting to go."
Their friendship was the inspiration for many memes, and they clearly owned it. The quiet power couple were underestimated for a majority of the game.
"I have no idea why," Shonee said when we asked what she thought of the other castaway's constant misjudgement of the power couple.
"Fenella and I were the only ones in our tribe to vote in the majority every time, we made our team vote out Zach," she said, "I went to the worst tribe swap ever and still came out in the end. I outlasted my whole tribe, I won individual immunity and was actually quite good at challenges and still, people overlooked me."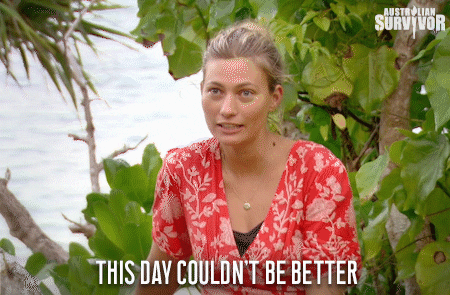 Chalking it up to the fact that her lighthearted attitude and constant laughing with Fen meant her fellow castaways couldn't take her seriously.
Still, if she had a chance to do it all again, she absolutely would. Especially if her island BFF was by her side.
"I would definitely do it all again, ship me out tomorrow. I definitely want Fenella out there again, or someone equally as cool," she said adding, "I still have half a mil to make."