Australian Survivor 2018: Monika Wanted To Show Australia "What A Miss Universe Is All About"
It was another epic blindside, one that several of our final five didn't see coming.
In an epic move to dethrone King Grub, the "Shh Alliance" of Sharn, Shonee and Shane managed to foil Brian's plans by drawing out his idol while simultaneously voting for his closest ally, Monika.
"I felt really confident and comfortable working with Brian and Shonee," Monika told ten daily, "I thought Shane was going home, sad as that is. But when my name started getting called out... it was like an out-of-body experience."
READ MORE: Australian Survivor 2018: We Just Got Blindsided, Baby!
READ MORE: Fenella: "Maybe I Should've Looked For An Idol Instead Of Eating Paw Paw"
The last-minute move to pivot the votes from Brian to Mon was a smart one for the Shh Alliance but unfortunately, it meant the former Miss Universe Australia had her torch snuffed.
Still, she kept a pageant-winning smile. "I feel like it's somebody's destiny to be Sole Survivor," Monika told us, "so I thought if it's not meant to be, then it's not meant to be."
Monika was part of the core Champions alliance, and -- up until the tribe switch -- played what could be seen as a pretty safe game.
"Going in I knew I wasn't a physical beast, I knew my social game is where my strengths would lie," she said. "I used my psychology degree to my advantage, reading body language and gauging that they were telling me."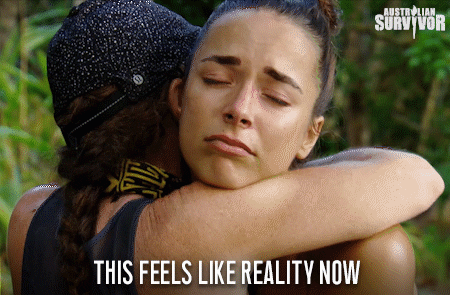 "Basically my gameplay worked very well because everyone believed what I was telling them. One alliance would tell me their plan and I'd say I was on board, then five minutes later the other alliance would do the same. They all expected me to do what I was told."
Following the tribe merge, Monika knew she had to turn her game around: to stop taking orders and to start making moves.
READ MORE: Australian Survivor 2018: Steve Willis Breaks His Signature Silence
READ MORE: Australian Survivor 2018: RIP Our Fave Power Couple
"I wanted to get there, to the end, but I knew to get there you have to gain the respect of the jury. I had to make my own moves and my own decisions.
"The way I found it, the head honchos... especially on the Champions, I felt like I was receiving orders," Monika said. "I couldn't have been proud of my game if I wasn't making my own decisions."
The entire experience was, for Monika, one that saw her really grow as a person. Her glass-half-full outlook was put to the test, and as someone who had never been camping before and didn't see herself as a physical threat, she questioned how she fit in her original tribe of fellow Champions.
"Going in there and seeing who was on my tribe, I was thinking 'I'm not good enough, why am I here?'," she revealed.
Inspired to become her only cheerleader, Monika felt like she found more confidence in herself.
Describing the experience as "out of my comfort zone in every way", Monika was forced to face her boundaries head on. Literally.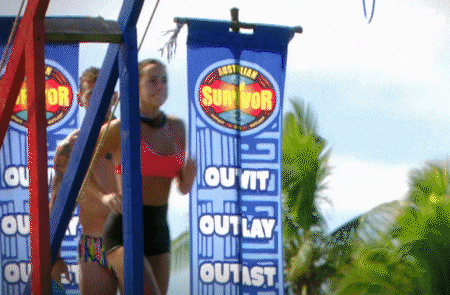 "I don't know how I bellyflopped three times," she said of her now iconic challenge performance, "During the moment I was really embarrassed, I was letting the whole team down."
"In hindsight, I was happy that I did it. I wasn't the best, but I did my best and no one can say I didn't."
The Survivor experience not only gave Monika a chance to challenge her own limits, but the perceptions of what people thought of a Miss Universe.
"I thought by going on Survivor I could, not just show everyone in Australia what I'm made of, but prove it to myself that I can do whatever I put my mind to and rough it and tough it."
"The whole stereotype around being in a pageant, it's not what it seems," she said. "I thought, why not show Australia that that's what a Miss Universe Australia is all about."