The Bachelorette Australia 2018: Meet The First Bachelor Vying For Ali's Heart!
Meet Ali's Mr Perfect!
We've got the very first sneak peek at one of the bachelors who will be vying for Ali Oetjen's heart, and his name is Charlie!
Tall, dark and handsome, the builder from NSW is out to be Ali's Mr. Perfect as he steps onto the red carpet to meet our blonde bombshell.
READ MORE: Here's Your First Look At Ali Oetjen As The Bachelorette!
READ MORE: Australia, Meet Your Next Bachelorette
But this handsome fella isn't just easy on the eyes, he's also not afraid to wear his heart on his sleeve. Upon meeting our Bachelorette, the 31-year-old reveals he is after love, family and the white picket fence which, of course, is music to her ears!
Hoping to leave a lasting impression, Charlie gives Ali a handmade journal to use on her romantic journey, with a note from him enclosed on the first page that says:
"As we spend time together I hope to have my name written on each and every page, but at the end of each day at least I know, I'll always have this one."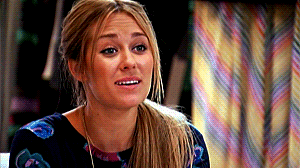 An adrenaline junkie who loves the water, Charlie is hoping to share life's adventures with a like-minded partner and fingers crossed Ali is that girl!
Question -- if she doesn't pick Charlie, can we have him?
The Bachelorette Australia premieres at 7.30pm on Wednesday 10 October on TEN and tenplay.