Natalie Bassingthwaighte To Host Changing Rooms In 2019
If a Changing Rooms contestant goes wild would you call them a... Rogue Trader?
Big news renovation fans, Nat Bass is heading back to our TV screens in 2019 as she steps into the hosting role of Ten's revamped Changing Rooms.
She recently jumped back into her iconic role of Izzy on Neighbours, starred in The Wrong Girl, presented the hell out of So You Think You Can Dance Australia and also faced the jungle in I'm A Celebrity... Get Me Out Of Here!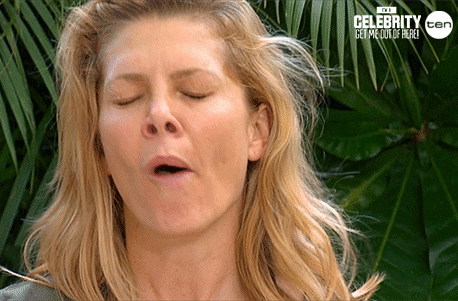 Now Nat will be taking everyday Aussies by the arm as they swap houses with family, friends or neighbours and give key rooms in each other's houses a makeover.
"When Network Ten called to ask if I would be interested in hosting a show called Changing Rooms I said 'You had me at Changing Rooms', Nat said.
"I absolutely love everything to do with design and I am forever quite literally changing every room in my house! It's the perfect fit and I am incredibly excited."
The series ran for 17 seasons in the UK as well as featuring international spin-offs in the USA, New Zealand and also Australia. Couples are guided by designers while the original owners of the rooms aren't allowed to know anything about the re-design until the big reveals.
READ MORE: Changing Rooms Is Coming To Ten Next Year
It's honestly such a great show because you never know if couples are going to love or loathe what's been done to their house.
Luckily they'll have Nat's loving energy to see them through what could be some AWKWARD reveals. Here are some of the best reactions from the US version which was called Trading Spaces.
Featured image: Supplied.