Australian Survivor 2018: Heath Chats Blindsides And Nachos
"I tried to play a genuine game and be an honest trustworthy person."
Just a few weeks ago Heath pulled off a brilliant idol move, throwing his tribe's plans to send him to exile island into a tailspin.
Unfortunately, with no second idol "weighing down" his bag, the gentle giant's torch was snuffed just hours before the merge.
"We knew it was getting close [to merge]" Heath told ten daily, "but I didn't realise it was the day after".
READ MORE: Australian Survivor 2018: The Cracks Begin To Show
READ MORE: Heath Reveals What Went Through His Mind Before He Played His Idol
"To miss it by a couple of hours was disappointing, but I was proud of the game I played," he said, "and I got to go home and see my wife and kids. It was a bittersweet moment."
With the heavens opening and rain absolutely pelting the Contenders during last night's tribal council, everyone looked absolutely miserable as Jonathan began reading out the votes. But the rain wasn't the only surprise of the night.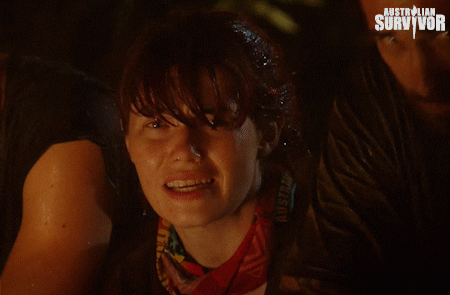 "I thought I had the numbers in that one to stay in the game, so it was a complete surprise for me," Heath revealed, admitting he was happier to be blindsided rather than know his time was coming to an end.
Heath had a target on his back for a while after Benji identified him and Tegan as the "King and Queen" of the Contenders, something that Heath didn't realise until he was actually watching the show.
"I had an idea [that] Benji had it out for me but I didn't really understand," he told us, "It's not until you're at home, watching it with your family that it makes sense and you see what's going on behind the scenes... the conversations you're not part of."
Heath played a pretty straightforward game, saying he had always wanted to go in sticking to his morals. "I knew I'd have to go against [his morals] at some stage, if I had made merge maybe I would have because it's a completely different game," he admitted.
"I tried to play a genuine game and be an honest, trustworthy person, but if I was to do it again, I'd have to look at who I was playing the game with and determine what I [needed] to do from there."
Despite playing a pretty honest game, he was done over by the fellow Contenders who aligned themselves with the Champions that came over during the tribe swap, Sharn, Monika and Lydia.
When we asked if he thought Robbie and Benji's new alliance would backfire on them, Heath was almost completely certain.
"I do, I really do. I think they've been played, and really well. Those girls came over and made a strong alliance and they basically fell for it," he said.
"I don't know if their time in the game is going to be that much longer," he said referring to Benji and Robbie, "but it's merge and anything can happen so it's going to be really interesting to see who makes it."
That could be due to the way they played him at the final tribal council, or it could be the horror of watching Benji eat nachos.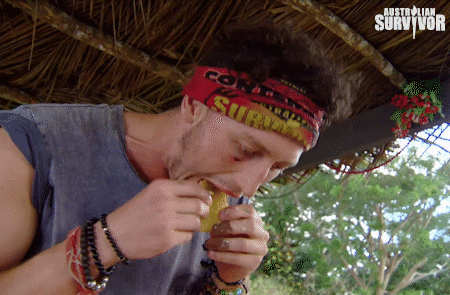 READ MORE: Australian Survivor 2018: Mexican, Margies & Bad Table Manners
"I've got a pretty strong stomach but watching that made me feel sick," Heath joked. "It was one of the most disgusting things I've ever seen. To know you're going in and eating that after someone else has done what they've done to it..."
"But that's the type of person he was playing on the game and, yeah, unfortunately for him it doesn't look too good."
While Heath may not be a fan of Benji and his eating style, he's stile tribe strong to the end, saying he'd love to see Shonee or Fenella take out the title of Sole Survivor.
"Matty Rogers was a strong strategic player, very athletic as well. He's a massive threat and a massive gameplayer," he added, "so I have a feeling he could make it to the end, but it's anybody's game at this point."