Mr. Robot Confirmed To End With Season Four
Because all good things must come to an end.
It's official! The fourth season of the hit drama Mr. Robot will be its last.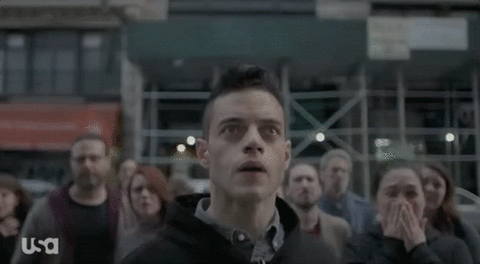 Set to premiere in 2019, the creator of the popular hacker drama Sam Esmail today revealed that, despite considering the fifth season and moving the show's writing staff to New York, the series will conclude with the upcoming season.
However, while each season usually consists of eight eps, the final will reportedly be expanded to include a total of twelve episodes.
"When I first created the world of Mr. Robot, I thought it would be a niche television series with a small, cult following. Over the past three years, it has become so much more, and I am continually humbled by the show's recognition and by the amazing cast and crew that work tirelessly to help bring my vision to life," Esmail said in a statement to The Hollywood Reporter.
"Since day one, I've been building toward one conclusion -- and in breaking the next season of Mr. Robot, I have decided that conclusion is finally here."
"Everyone on the creative team, including the amazing people at USA and UCP, didn't want to say goodbye, but we ultimately have too much respect for Elliot's journey to extend past its inevitable ending. Therefore, season four will serve as the final chapter of the Mr. Robot story. To fans of the show: thank you for the past three years, and I can't wait to share this exciting final season with you."
It comes after months of speculation that the show would end on its fourth season after Christian Slater, who plays Edward Alderson aka Mr. Robot told Collider, "Yeah, season four, and I believe that will be the last season. Sam [Esmail] always said it was going to be somewhere in that zone, and he didn't want to go further than what he could creatively contribute to that storyline."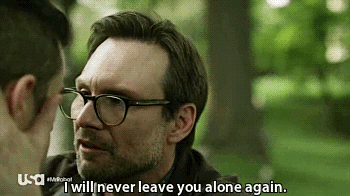 Catapulted to fame as a result of the series, Rami Malek -- who stars at the show's central character Elliot Alderson -- will likely to continue his rise to stardom following his upcoming role as Freddie Mercury in the highly anticipated Queen biopic, Bohemian Rhapsody.
The fourth season will pick up where season three finale left off and will also star Christian Slater, Portia Doubleday, Carly Chaikin, Martin Walstrom, Grace Gummer, Michael Cristofer and BD Wong.
Image: USA Network