Final Season Of Game Of Thrones 'Delayed'
Winter isn't coming fast enough.
If you've been holding your breath for the eighth and final season of Game of Thrones you might want to exhale as it looks like we'll be waiting even longer than expected.
Back in January, Maisie Williams, a.k.a. Arya Stark, accidentally let slip that the series would most likely be returning in April, telling Metro, "We wrap in December and we air our first episode in April," adding, "That's a four-month turnaround for these huge episodes."
"There's a lot that goes into the final edit," Williams continued, "You would not want to rush this season at all. We owe it to our audience and our fans to really do this final season to the best of our abilities."
After the quote spread far and wide, Williams -- probably with a producer standing behind her -- had to clear things up via Twitter saying the statement was false.
This tweet is unavailable or no longer exists.
Well now it looks like another member of the team may have revealed a little too much, after the show's visual effects supervisor, Joe Bauer, spoke to The Huffington Post about the show's future Emmy eligibility.
Over the show's seven seasons it has been nominated 128 times, winning 38.
"In two years we'll be eligible for the Season 8 work," Bauer told HuffPost adding, "which we're just beginning now."
Yup, he's talking about the 2020 Emmy Awards.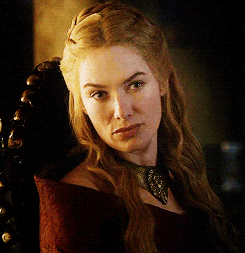 In order for the season to be eligible for the 2019 Emmy's, the show would need to have had a bulk of episodes air before the May 31 cut-off period, meaning we're likely looking at the series dropping most eps after that date.
While the Emmy's make exceptions, and there's a rule for "hanging episodes" (meaning if a majority of a season airs before the cut-off date, anything that airs after the May 31 date is still considered eligible) it still means the show knows most of the six episodes won't fall before that deadline.
A rep from HBO confirmed no air-date has been set yet, but echoed Bloys' comments that the series will air in the first half of 2019.
Meanwhile the network did give us our first (brief) glimpse at new footage in a recently released teaser.
So if you were already planning your premiere party, hold off booking the venue just yet...