There's A Bewitched Reboot In The Works To Get Your Nose Wiggling
This sounds magical.
A few years ago we used an alarm clock to wake up.
Now, in the year 2018, we just wait until another reboot or revival is announced -- announcing itself on the wind like a toddler slamming pots and pans together.
"ANOTHER REBOOT, ANOTHER REBOOT, ANOTHER REBOOT," the wind cries out. Must be a day ending in "y". Ok but in all honesty, this one sounds iconic.
According to Deadline, ABC are working on a pilot production to reboot the iconic sitcom BeWitched with a concept from Black-ish's Kenya Barris.
The concept was reportedly the final idea Barris gave to ABC before making the jump over to Netflix. Barris will reportedly write and executive produce the project alongside Yamara Taylor, a co-producer on Black-ish.
The original Bewitched aired for eight seasons from 1964-1972 and starred Elizabeth Montgomery alongside Dick York (and later Dick Sargent) following the story of a witch who married a mortal man.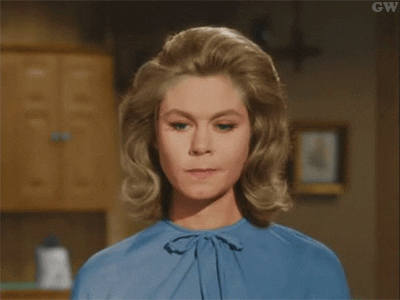 It was the usual kind of odd-couple set-up with Montgomery's Samantha attempting to live a normal, non magical life, despite her witchy family's disapproval. It was also made into a 2005 film starring Nicole Kidman and Will Ferrell which is wrongfully maligned for being TRASH but if you re-watch it you'll find it's like... iconic trash.
Barris' remake reimagines the story with a bi-racial couple, following Samantha, a hardworking black single mother who also happens to be a witch who marries Darren, a white mortal.
"They struggle to navigate their differences as she discovers that even when a black girl is literally magic," Deadline reports, "she's still not as powerful as a decently tall white man with a full head of hair in America".
H/T Deadline.
Featured image: ABC Photo Archives/ABC via Getty Images.