The Bachelor Australia 2018: Cayla Dishes On Her Dramatic Exit
"Oh, I spilled the tea..."
She made a big entrance, gifting Nick 2.5kgs of rose quartz, but it was Cayla's exit that really had our jaws dropping.
Asking to pull Nick aside for a chat, Cayla wasn't going to hold back about her thoughts on some of the other bachelorettes remaining in the house.
"Oh, I spilled the tea," she told ten daily.
"That morning I was sitting in the yard with the alpacas and I knew I was going home that day. I knew I was going," Cayla said.
"I was mentally preparing myself, it was nerve-wracking but I felt like I had to do it for the honour of the women that were there for the right reasons," she said before adding, "I had to do it because they were still going to be there".
RELATED: The Bachelor 2018: I Love Vanessa Sunshine Even Though She Probably Hates Me
RELATED: The Bachelor 2018: Osher Guides Us Through The Mansion
It's no secret Cayla clashed with the likes of Romy, Cat and Alisha -- nicknaming them "the snakes" -- but seeing them continue to receive roses from Nick, the 27-year-old felt compelled to speak her mind.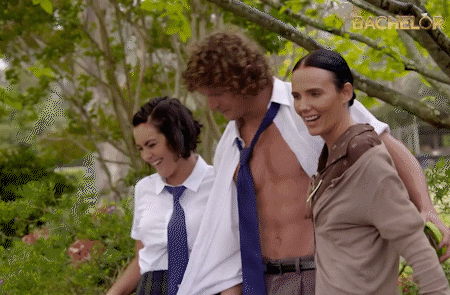 "He was very present," Cayla told ten daily about Nick's response, "You could tell he was interested in hearing what I had to say."
"He was present, he was receptive and the whole time I never noticed the cameras around, I was just being my authentic self."
In the episode, it appeared that Nick shut down Cayla before she had the chance to let him know who the "good ones" were, but she said that wasn't exactly the case.
"I actually started telling him," she said, "I missed out one or two names so I wanted to add them, I was wanting to repeat myself."
While she tried to open Nick's eyes to those that she saw weren't in the house for the right reason, Cayla also offered up a few suggestions of those who were genuinely there for "the right reasons".
RELATED: The Bachelor 2018: Leg Shavers And Darth Waders
RELATED: The Bachelor 2018: The Kiss That Had Twitter Going Bonkers
"Cass, Sophie, Britt and Emily," Cayla told ten daily, "I used Emily as an example. In this instance the snakes, I felt, didn't have maturity of heart -- [Emily] is pure of heart, she's there for the right reasons."
While things may not have gone in Cayla's favour with Nick, she revealed she's a huge fan of the franchise, and wouldn't rule out potentially popping up in something like Bachelor in Paradise.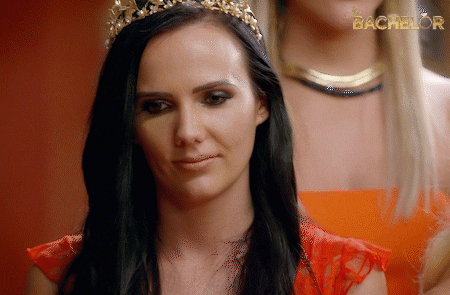 "Paradise is my favourite show -- I say it's like The Bachelor on speed -- and I've seen so many couples on there fall in love, on both the American and Australian versions."
"And paradise? Come on. I live near the beach, I'm a beach bum."
Finding love is big on Cayla's to-do list, telling us the reason she applied for The Bachelor in the first place was because she hopes to get married and settle down in the near future.
"I figured, if trying to date a guy against 25 hot girls doesn't work out, I can learn about myself and become the person I'm meant to be."
"I've grown a lot as a person," Cayla said of her time since being on the show, "The good and the bad, I've learned about both, but I also met so many girls that helped me grow."
"A lot of the girls have inspired me, they're some of the most incredible women I've ever met."
The Bachelor airs on Wednesdays and Thursdays at 7:30pm, only on Ten and WIN networks. Miss an episode? Catch up on tenplay!