Australian Survivor 2018: Paige Misses Out, 'In 12 Hours I Could Have Been Safe'
"My game was derailed quite early on so I went into survival mode..."
On Tuesday's episode of Australian Survivor: Champions Versus Contenders, Paige's time was unfortunately up as the three power couples that make up the remaining Contenders were forced to cut another tribemate.
"I was telling them, in every season the power couples are always taken out because they're too strong... but now the whole tribe is made up of them," Paige told ten daily.
The 24-year-old managed to narrowly avoid having her torch snubbed a few times in her 24 days in the game, but was attempting to fly under the radar -- at least until a shake-up of some kind.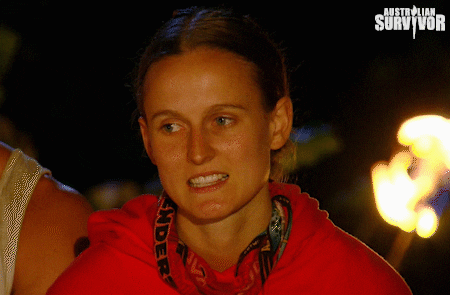 Following her departure, we learned the next episode there'll be some kind of change to the tribes, be it a merge, a tribe swap or full shake-up.
"It was sad to have missed that by 12 hours," Paige said, "it would have shaken up the couples... it would have given me a new group to get into and make a new relationship."
"The next day... I would have been saved."
Attempting to play a social game, Paige said in the early days of the game some of the other members of her tribe thought she was untrustworthy, meaning her neck was on the chopping block at a few tribal councils.
"People thought I was a bit smart, maybe a bit untrustworthy. My game was derailed quite early on so I went into survival mode," she explained.
"Once it got to awkward numbers I was the odd man out."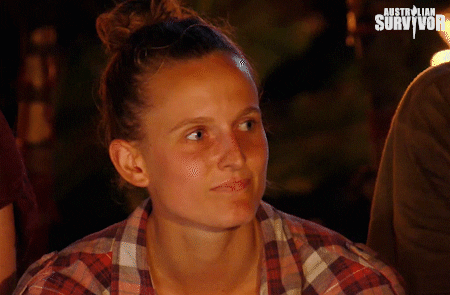 It has been a tough few days for the Contenders -- who briefly broke their losing streak to give Benji the chance to shovel nachos into his face like an absolute monster -- as the Champions thrashed them in challenge after challenge.
"I think the theme this year really did divide us more than other years when it's just 24 regular Aussies," Paige explained. "The Champions have a bit more to relate to with each other, they have more interest in playing a fair game so they were certainly playing a different game to what the contenders were..."
While the experience exceeded her expectations, Paige said the hardest adjustments weren't going into Survivor... but coming back out.
"It was so weird, honestly all the 'first things', I was only out there for 24 days... you forget what it feels like to wash your hands or sleep in a bed. When I first got my phone... it was so weird to swipe and see things moving on a screen."
While she was considered the big question mark on the tribe, she's still loyal to her fellow Contenders, hoping that either Tegan or Heath are the ones to make it all the way to sole Survivor.