Australian Survivor 2018: Anita Reveals She Broke Her Ribs On Day Three
The camp's going to be a lot quieter without her.
To call Australian Survivor: Champions Versus Contenders' Anita a "character" does a disservice to the fact that what you saw was exactly what she's like.
"I forgot that there were all those cameras around," she told ten daily following her elimination on Monday's epic showdown between her and Tegan.
"It was such a dream come true to play Survivor, I wear my heart on my sleeve and I loved every second. I was just so in the moment," she said.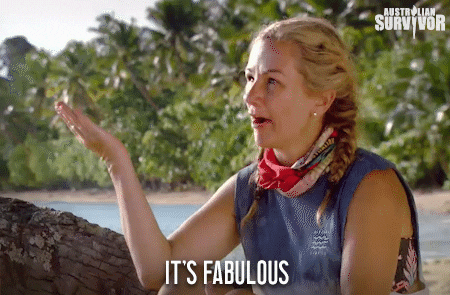 A fan since the beginning -- or "Since Richard was naked all those years ago" as she put it -- Anita made herself a vision board at the beginning of the year which included the usual stuff ("eating more salad") as well as the Survivor emblem.
"It was my secret indulgence, I would get the kids home from school, bath them and read them a story, then sit down with a cup of tea and watch."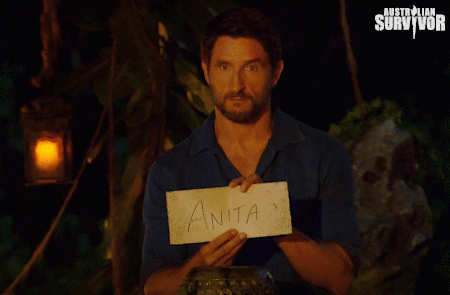 Becoming an "empty nester", Anita decided it was the perfect time to give it a shot. And there was nothing that was going to get in the way of her dream of being on that island for as long as possible.
And we mean nothing.
"I cracked my ribs on day three," Anita casually admitted between excitedly remembering the first time she picked up the Tribal Council pen and her secret recipe to make coconut taste like popcorn.
Forcing her to circle back to the ribs story, Anita said during the reward challenge where Champions and Contenders faced off on a floating pontoon, a Champion fell on her, "She fell on me and I heard a crack, she knocked me in the water pretty quickly".
"I thought 'Oh my God, you don't want to seem weak', and I didn't want to tell anyone. I wanted to play the best game I could, so I positioned myself the best way I could."
"Unless you're carried out in a box there was nothing I was going to do to leave."
Anita's passion for the game extends to the fact that she maintains she still held strong numbers, "Other than Heath voting me to exile island... I still had the numbers, I was never officially voted out," she told us.
"I knew I could form connections fairly quickly, I had a wonderful connection with Jenna and the moment Shonee, Fenella and I ate termites I knew I'd never write their names down."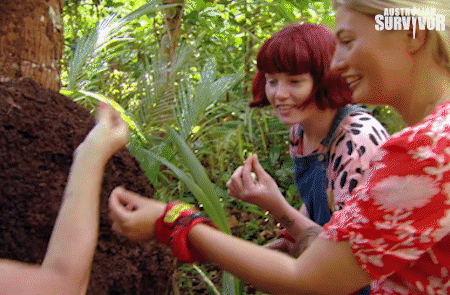 As for the boys, Anita had a very cheeky trick to keeping them onside.
"As far as the boys go... they were always just hangry, so I knew I just needed to feed them, give them a little extra serving so the next day when there's a massive wall -- they're lifting mum over straight away."
Anita's farewell was a tough one, made all the tougher by the fact that she never had her torch snuffed. Instead she was forced to throw her buff into a fire -- which was absolutely heartbreaking for the superfan.
"I was seriously ugly crying. they had to slip me a new one because, as a massive fan of the game... being handed your buff is a surreal moment. I wanted to smell the sweat and the smoke of those 21 days."
Despite the ongoing winning streak for the Champions, Anita is tribe 'til the end.
"I'm a Contender through and through, and I certainly hope things turn for my tribe, but big picture... as long as Shonee or Fenella wins, I'm all for it."