Australian Survivor 2018: Some Of Our Favourite Samuel Moments
Cats, sass and a mighty big brain.
This year on Australian Survivor: Champions Versus Contenders, both tribes boast some incredible talent and amazing characters, but after a long week we can think of nothing better but a celebration of all things Samuel.
The astrophysicist shed his quiet demeanour pretty quickly, establishing himself as the tribe clown almost immediately. Here are some of our favourite Samuel moments so far:
The camp tour:
Samuel gave us an INCREDIBLE tour of the Champion's camp in the style of MTV's Cribs which also may have been the inspiration behind Jonathan's iconic tweet.
This tweet is unavailable or no longer exists.
When he had no time for Idols: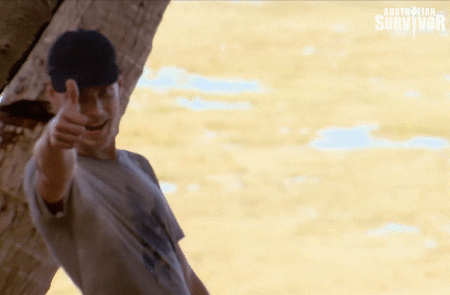 Out of everyone, Samuel probably had the most fun flushing Shane's idol after she oh-so-obviously uncovered it in front of the entire tribe.
This also gave us some fascinating moments during the tribal council where ol' Samuel didn't even try to hide his intentions.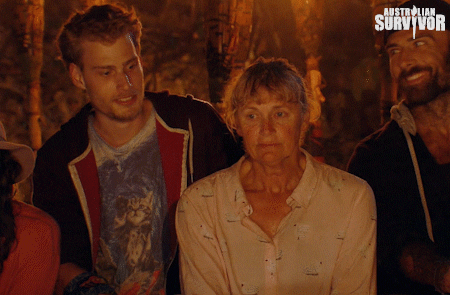 RELATED: Don't Underestimate Shane Gould
RELATED: Heath Reveals What Went Through His Mind Before He Played His Idol
His love/hate relationship with Jonathan the Chicken: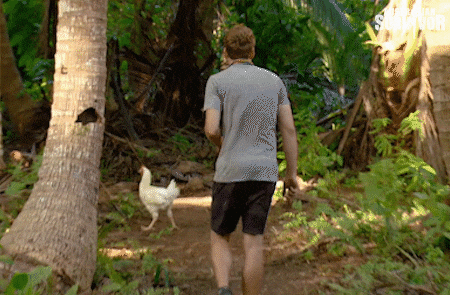 This is just our favourite GIF. Sorry.
His self-EXPLANATORY shirt:
This tweet is unavailable or no longer exists.
Eagle-eyed viewers noticed Samuel's shirt... IMMEDIATELY, and for good reason. When Mat quizzed him on the meaning behind the shirt Samuel had a pretty good explanation.
"It's kittens... surfing on a pepperoni pizza. It's very self-explanatory mate."
Stargazing with the tribe:
Despite his brilliant taste in shirts, you can't forget Samuel is an actual genius, which he showed off during a stargazing sesh with the rest of the Champions.
There's nothing like just casually noting a 'Large Magellanic Cloud' to really impress your new tribe mates. And TBH it worked.
We honestly can't get enough, ESPECIALLY when he sasses Jonathan (the man, not the chicken). Check out this handy compilation of some of Samuel's best bits.
This tweet is unavailable or no longer exists.
Stay gold, Samuel.