James Corden Reveals His Wishlist For Carpool Karaoke Guests
He'd also love to get Kanye, as long as he stops cancelling last minute.
James Corden recently spoke to E! News where he was asked about his iconic reoccurring segment, Carpool Karaoke.
The automotive sing-a-long has boasted a pretty hefty amount of A-listers including Paul McCartney, Mariah Carey, Madonna, Justin Bieber, Adele, Ed Sheeran, Shawn Mendes, Elton John and even Michelle Obama.
So who's left to conquer? Well according to Corden, there are a few people.
"Paul Simon, Bruce Springsteen, Beyoncé, Taylor Swift," Corden started firing off, adding, "Kendrick Lamar, Nicki Minaj... there's so many."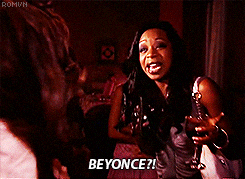 One A-lister who hasn't appeared on the show yet DESPITE Corden's best efforts is Kanye West. Last week Momager Kris Jenner appeared on the Late, Late Show where she grilled Corden as to why during his "Spill Your Guts or Fill Your Guts" game.
"We've tried!" Corden explained, "He's cancelled TWICE, maybe even three times. He cancelled once as I was turning the corner to his house."
"By the time the call was finished I was sat outside his house and they were like 'He's not in the zone for it right now... we'll do it another time,' and he did send me a lovely gift."
Apparently to make up for bailing, Kanye sent the Late, Late host a cube of flowers and a pair of Yeezys.
"People were like 'Wow they're so expensive,' and I was like yeah they cost my show $45,000," Corden joked.
Corden's next Carpool Karaoke guest will be Ariana Grande later this week.
Featured image: CBS.