Season 8 Of Gogglebox Australia Announces Premiere Date
They're baaaack!
Get settled on the couch because your favourite show to watch about people watching your favourite shows is coming back!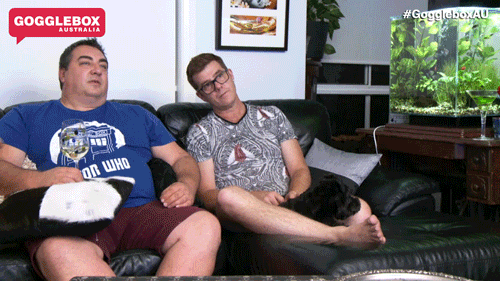 Yup, Gogglebox Australia's eighth season is returning to living rooms across the country first on Foxtel's Lifestyle channel on Wednesday August 29, then on TEN and WIN Network the following day, Thursday August 30 at 8.30pm.
Having just won the Logie Award for Most Popular Entertainment Program earlier this year, the three-time Logie award-winning show will see all your favourite families returning to tackle a whole range of new shows.
TEN's head of comedy Paul Leadon promised, "We last saw the gang in April, so there'll be plenty of new shows for them to enjoy -- or destroy -- when they return in August".
All your faves are back again to revel in the best and the worst of Aussie TV including BFFs Anastasia and Faye, the three generations of Silbery women, the living room with more dogs than laughs (if possible) Angie and Yvie, the Delpechitra family, The Jacksons, The Daltons, Adam and Symon, Mick and Di, Lee and Keith and Wayne and Tom.
Gogglebox Australia premieres on TEN and WIN Network 8.30 August 30. Catch up on highlights and original moments on Tenplay.