The Actual Brady Bunch House Is For Sale If You, Your Six Kids, Your Live-In Maid And Her Butcher Boyfriend Have $2M To Spare
Here's the (two) storey...
Here's the story, of a lovely lady, who was selling her two-bed-three-bathroom home... okay we'll stop that.
But it's true! For the first time in 45 years, the iconic home to The Brady Bunch is up for sale, for a neat USD $1.885 million. A perfect price to split between yourself, your partner, your six kids, your live-in maid and her boyfriend the butcher.
Located in the community of Studio City in Los Angeles, the split-level ranch was used as the exterior for the 1970s home of Mike, Carol, Greg, Peter, Bobby, Marcia, Jan, Cindy and Alice.
According to the show's creator Sherwood Schwartz, the home was picked because of its "middle class look", in a 1994 interview Schwartz said, "We didn't want it to be too affluent, we didn't want it to be too blue-collar. We wanted it to look like it would fit a place an architect would live".
Interiors for the show were shot on a soundstage, but to make the home look bigger, a fake window was added to make it seem larger.
The home's listing calls it the second-most photographed home in the United States after the White House, and has kept a bulk of its '70s aesthetic and charm. Like... a lot of it.
The home was purchased in 1973 for USD$61,000, and hasn't updated too much of the interior since then, including a whole-house radio which Jan would have probably LOVED.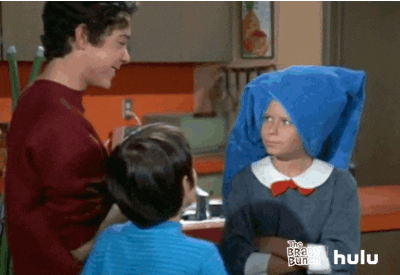 Featured image: Carswell & Partners via carswellandpartners.com