Simpsons Creator Matt Groening Responds To Apu Criticism: "People Are Picking The Wrong Battles"
"It's a time in our culture where people love to pretend they're offended."
Matt Groening is currently on the publicity trail for his upcoming Netflix series Disenchantment. Unfortunately for the Simpsons creator, people are more interested in his handling of the recent criticisms of the character Apu.
In 2017 comedian Hari Kondabolu created the documentary The Problem with Apu which explored the issues surrounding Apu, voiced by white actor Hank Azaria.
Kondabolu's criticisms of the character started such a widespread discussion that The Simpsons directly addressed it in the show. During an episode where Marge struggles to read an "inoffensive fairy tale" Lisa turns directly to the camera attempting to explain how something's context could change over time. The camera pans out, showing a signed photo of Apu with the message, "Don't have a cow, Apu".
"Something that started decades ago and was applauded and inoffensive is now politically incorrect," Lisa said in the clip, "What can you do?"
Regardless of what you think of the criticism of Apu as a character, the show's response was a major misfire, especially when using the show's moral compass (who is usually on the side of being TOO offended) to shrug off complaints, it wasn't a good look.
In a chat with The New York Times Groening again brushed off criticism of the character saying that while he loves the character of Apu the conversation surrounding him is, "tainted now... there's no nuance to the conversation now".
"I love the character, and it makes me feel bad that it makes other people feel bad."
Groening echoed his pride in the show in an interview with USA Today where he also added, "it's a time in our culture where people love to pretend they're offended".
Ahhh.
"I think particularly right now, people feel so aggrieved and crazed and powerless that they're picking the wrong battles."
The NYT chat continued to spiral into wildness when Groening mentioned that he's been to India (TWICE), that there's a thoughtfulness behind the yellow pigmentation of the main cast, and that this outrage is the same as when kids were "stealing quarters out of their mothers' purses in order to go to the video arcade".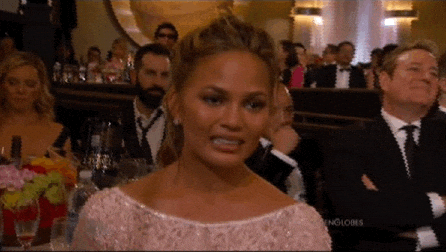 Equating the portrayal of race and the evolution of cultural criticism regarding representation to... kids stealing quarters to go play Pac Man back in the '80s is pretty much what you'd expect from the other absurd responses.
For what it's worth, Azaria was on The Late Show with Stephen Colbert where he said he would be happy to step aside or "transition [Apu] into something new".
You can read Groening's full interview here, and feel free to ~pretend~ to be outraged by it.
Featured image: Getty.