This Throwback Clip Of Jonathan Van Ness Talking Original Queer Eye Is Too Much
Vintage JVN henny!!
If you've been living under a rock, or you've only just woken up from a lengthy but non-threatening coma, you might not have missed the worldwide phenomena of Netflix's Queer Eye reboot.
Well, the series launched in February to such acclaim that the streaming service dropped a second batch of eight episodes in June.
Fans fell in love with both the new series and the iconic new fab five, comprising avocado advocate and food expert Antoni Porowski, fashion expert Tan France, culture vulture Karamo Brown, design expert Bobby Berk and the beautiful ball of sunshine and grooming expert Jonathan Van Ness.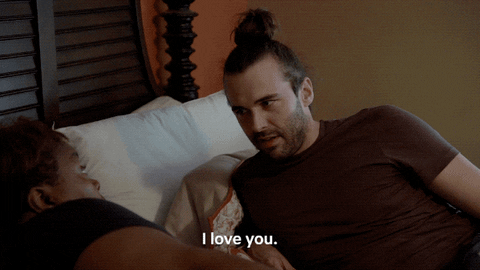 The new fab five have spoken about how important the original five were, and the great things Queer Eye for the Straight Guy did. If that wasn't enough, there's also the cuuuuutest clip of Jonathan talking about the impact of the original series from 2014.
Part of VH1's I Love The 2000s series, Jonathan featured as a tiny baby saying:
"Queer Eye was like the first show that really brought a whole harem of gays into the living rooms of middle America. Being a little boy from Illinois, Queer Eye for the Staight Guy was major for me."
Jonthan pops up at around the 7 minute 30 second mark, but you can watch the whole episode here.
Honestly, it just proves that Jonathan has always been a gorgeous ray of kindness and graciousness. If you missed it, last week he found out that not only was Queer Eye nominated for four Emmy Awards, but that his Funny or Die series Gay of Thrones also got a nod!
He was, as you can imagine, super excited.
More good news for Queer Eye fans, Netflix announced this week that the series would be returning for a third season -- just a day after the news of its four Emmy noms for Outstanding Structured Reality Program, Casting, Picture Editing and Cinematography.
While the first two seasons were set in Georgia, season three will see the fab five travel to Kansas City, Missouri to makeover unsuspecting civilians who need a little TLC, and a lot of JVN.
Season 3 of Queer Eye is set to debut in 2019.