HBO's Sharp Objects: Everything You Need To Know About The New It Show
It's the show everyone's going to be talking about.
Ding dong it's the Trendy Show Alert, and boy do we have a hot show that everyone is going to be talking about.
Unless you're immune to FOMO, social media is already being flooded with people's opinions about the new Amy Adams HBO miniseries, Sharp Objects which premiered this week.
If you like Big Little Lies or The Handmaid's Tale or are just looking for an intense drama... this one sounds right up your alley.
It's dark, it's moody, it's going to most likely win some awards because it's on HBO and HBO doesn't make anything unless it wins awards or includes a dragon (that's their unofficial slogan).
So, here's everything you need to know about Sharp Objects.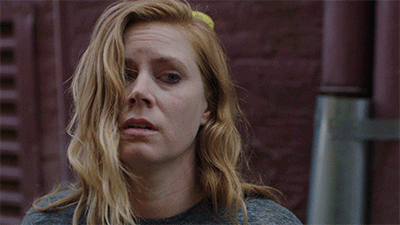 The plot:
Based on the miniseries of the same name written by Gone Girl's Gillian Flynn, the series stars Adams as Camille Preaker, a crime reporter who returns to her hometown in Missouri after recently being discharged from a pysch ward after years of self-harm.
Camille has come back to the town of Wind Cap to investigate the murders of two young girls, but her investigation will force her to not only head back to her childhood home, but also confront the demons of her past.
This tweet is unavailable or no longer exists.
This tweet is unavailable or no longer exists.
The novel was Flynn's first, written in her free time as she wrote about film and TV for Entertainment Weekly. When she happened upon an early copy of Dennis Lehane's Mystic River something apparently clicked into place.
As Flynn tells it, the novel is as much about the unsolved murders as it is "about how women process rage and aggression differently than men", and the relationships between mothers and daughters.
This tweet is unavailable or no longer exists.
The cast and crew:
We already mentioned Amy Adams who, hopefully, is on the track for an Emmy which is just a short skip away from her inevitable and long-overdue Oscar.
Starring alongside Adams is Patricia Clarkson as Adora Crellin, Camille's mum. The series also stars Chris Messina, Elizabeth Perkins, Eliza Scanlen, Matt Craven and Henry Czerny, as well as Sophia Lillis playing young Camille.
The series was created by Marti Noxon who also co-wrote episodes with Flynn. Noxon worked on series like Buffy the Vampire Slayer and UnREAL. All eight episodes of Sharp Objects are being directed by Jean-Marc Vallée, who won the Emmy for Outstanding Directing for a Limited Series for his work on Big Little Lies last year.
This tweet is unavailable or no longer exists.
Where to watch Sharp Objects in Australia:
The series will be shown on Foxtel's showcase, episodes are also available to stream on demand via Foxtel Now. You can get a two week free trial so if you're not in a hurry you can always wait six weeks until most of the episodes are out and binge them on a trial. But... you didn't hear that from us.
Featured image: HBO.