MTV Is Bringing Daria Back To This Sick, Sad World
Currently titled "Daria & Jodie" the series will return some of our most beloved, sarcastic characters.
She said it herself, she doesn't like to smile unless she has a reason... and MTV have given her -- and us -- a pretty big reason to smile.
According to Variety MTV are bringing Daria back!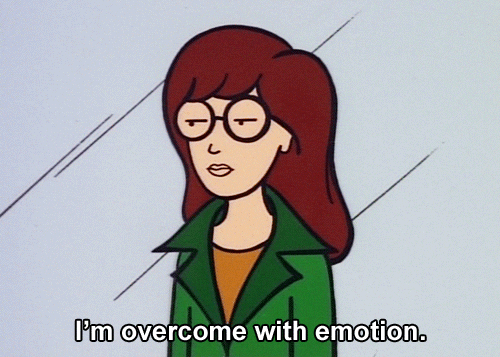 Launching a new production unit MTV Studios, the company will be rebooting the iconic late '90s cartoon that followed the life of Daria Morgendorffer along with a few other retro classics.
MTV Studios will also be bringing back a new season of The Real World as well as a re-imagining of Aeon Flux. The studio will also be launching a handful of new reality shows to add to the slate, one called The Valley which -- in the vain of The Hills -- follows a group of friends in Arizona, as well as MTV'S Straight Up Ghosted, which basically sounds like Catfish but for people who have been ghosted.
(No, we don't mean "ghosted" like someone needs help dealing with the Victorian widow who floats through their apartment wailing, "My baby, my baby!" but like... the act of someone just disappearing on you.)
President of MTV, Chris McCarthy, said "MTV has the biggest collection of hit youth franchises that spans more than three decades of content and over 200 titles, part of which have fuelled our resurgence".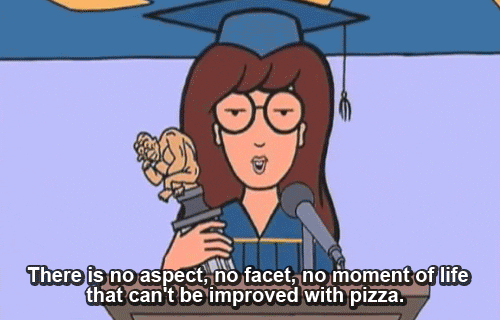 "With MTV Studios, we are for the first time ever opening up this vault beyond our own platforms to re-imagine the franchises with new partners."
The Daria reboot, currently under the working title Daria & Jodie will apparently focus on Daria and Jodie Landon. The pair plan to take on the world, and endlessly mock it in their "signature satirical voice". The series is being written by Grace Edwards who has worked on shows like Unbreakable Kimmy Schmidt and Inside Amy Schumer.
Featured image: MTV.