Between Two Ferns Featured The Worst Seinfeld Reunion
"You have 'Comedians in Cars Getting Coffee' James Corden has 'Carpool Karaoke'... what's next in lazy, car-based non-comedy?"
Zack Galifianakis' unconventional talk show Between Two Ferns returned this week for a few very special guests.
Ferns began as an antithesis to what Galifianakis described as "the sycophantic way that Hollywood machine runs".
"I think it is somewhat of a fantasy interview for me to be rude to the Hollywood types," he said.
And there's no shortage of rude in his "interview" with Seinfeld where he takes jabs at the 64-year-old's career asking him, "You know that movie Bee Movie? Don't you think it should have been called D- Movie?"
After roasting Jerry for several minutes Galifianakis announced a Seinfeld reunion would happen... introducing a very special guest and prompting one of the series' most iconic interactions: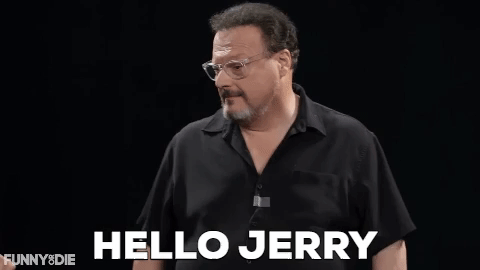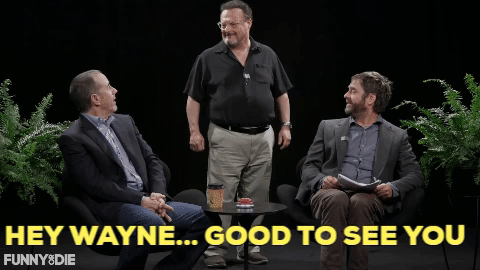 Obviously it didn't go to plan at all.
"You're supposed to say 'Helloooo Newman'," Galifianakis said dispondently.
"Why would you have him come down here and use him that way, in that cliche exploitative way of just having him do his catchphrase?" Seinfeld asked his host.
The purposefully awkward interview hit another snag when Galifianakis found out a better guest was in the studio, introducing Cardi B -- presenting her with a gift and praising her before she wandered off set minutes later without even acknowledging Seinfeld as she departed.
"That was the opposite of what happened with Kesha," he said remembering the time he refused to give the singer a hug on a red carpet last year.
Check out the full, glorious ep of Between Two Ferns below and if you're craving more Jerry, he announced earlier this month he'll be adding 12 more episodes of his series Comedians in Cars Getting Coffee will drop on Netflix next month.
Featured image: Joseph Del Valle/NBC/NBCU Photo Bank via Getty Images.