A Cop Pulled Adam Levine And James Corden Over During Carpool Karaoke
A carpool karaoke first!
James Corden's fan-favourite segment just went from a duet to a trio when he and Adam Levine were pulled over during carpool karaoke.
"Hang on, what do the police want?" Corden said laughing nervously.
Meanwhile Adam Levine couldn't have looked more relaxed as a cop screamed from the other lane, "I'm going to pull you over so you can sing a song for me".
When The Late Late Show host asked in disbelief if he had heard the cop correctly the sheriff responded, "Yes, because you're causing a traffic hazard!"
This tweet is unavailable or no longer exists.
After pulling the pair over the cop, the least bit starstruck, told them to "just be careful," then wished them a good day. He didn't even get serenaded!
A totally flummoxed Corden was stunned by the whole encounter meanwhile Levine, a L.A. native, was completely unfazed.
"A sheriff just pulled us over and you're completely nonplussed by it," Corden said, "I panicked in my absolute core".
The pair also made a few pit stops where the Maroon Five frontman showed off his very peculiar talent of ... being able to balance things on his face.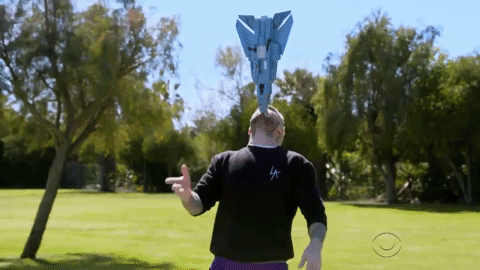 Corden and Levine also stopped at a race track where they took turns driving around a course in the quickest time. Levine, who has a bit more practice, also had to try and answer trivia questions Corden was throwing at him.
Luckily the cops weren't there to hand out speeding tickets.
Featured image: CBS / emojipedia.org.