Being On Aussie Bachelor In Paradise Made American Jared Realise His True Love
And it's with a fellow Bachelor In Paradise star.
If you'd almost lost all hope in reality TV romances making it IRL, then breathe a sigh of relief 'cos genetically-blessed Bachelor in Paradise stars Jared Haibon and Ashley Iaconetti have restored our faith in humanity by coming out as a couple.
The twosome first set eyes on each other on US Bachelor in Paradise in 2015 where they briefly dated until Jared broke Ashley's heart and subsequently went to star as "American Jared" in the Aussie edition of Paradise.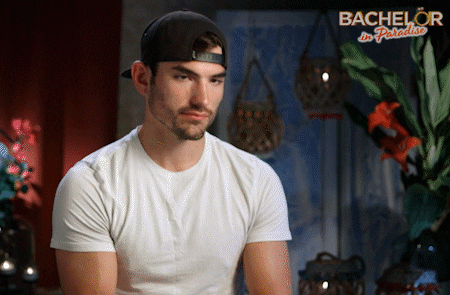 "I remember I was on a date with a girl in Paradise [Australia] … and I was just sitting there and thinking, 'God, I wish Ashley were here,'" Jared revealed.
The news has delighted fans of the US Bachie franchise, who have endured three frustrating years of friend-zoning, failed relationships and crying, only for Jared to realise his true feelings for Ashley when she invited him to her hometown of Virginia for a fundraiser.
"You were just so down to earth and easy-going, ambitious … sexy," he later said. "I wanted you that night".
A week after announcing their relationship to the world, the lovebirds escaped on a romantic, PDA-filled vacay to Maui, Hawaii which of course was documented all over Instagram.
Adding to the gooey sweet bubble of love that is the adorable pair is 44-MINUTE LONG VIDEO they created about their entire relationship on Ashley's YouTube channel.
"We filmed 'The Story of Us' so that we didn't have to condense our story when asked about how we went from being friends to being in love," Ashley and Jared told E! News. "I'm too emotional to be brief, and apparently so is Jared."
If you've got the better part of an hour to spare, crack out the tissues and check out the super sweet video below.
BRB crying.