Johnny Depp Is Producing A Musical About Michael Jackson
Johnny Depp is teaming up with film director Julien Nitzberg for an unauthorised musical about Michael Jackson -- from the perspective of the singer's glove.
The show -- called 'For the Love of a Glove: An Unauthorized Musical Fable About the Life of Michael Jackson, as told by his Glove' -- is set to debut on January 25th in LA and will "look into the strange forces that shaped Michael and the scandals that bedeviled his reputation" as narrated by a talking, singing glove.
A description of the performance on the website continued, "By re-telling true-life events through the perspective of a glove, which is also a musically talented alien trying to take over humanity, the show is comical and unflinching, its music infused with the spirit of Motown."
Ok then!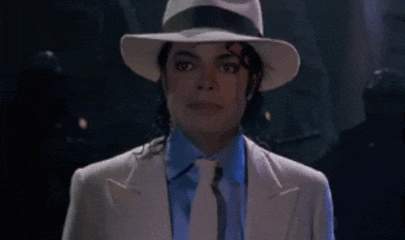 Apparently, the performance will also feature actors starring with human-sized Japanese Bunraku-style puppets resembling the Jackson 5, Donny Osmond, Emmanuel Lewis, Corey Feldman and Bubbles the Chimp.
"I'm known for writing a lot of biopics," filmmaker and playwright Nitzberg said, adding that he first thought of the concept nearly 20 years ago. "A major TV network wanted me to write a [Jackson] movie … but the question came up [about] how to deal with the child-abuse allegations."
While Nitzberg and the network disagreed on how to approach the scenario, the director decided to take another approach.
"I said, how's this? Everything MJ has been accused of has actually been caused by his glove, which is actually an alien from outer space [and] feeds on virgin boy blood. They laughed and said, can you do the normal version?"
He added, "[But] it was morally kind of repugnant to me to do … I turned down a really big paycheck."
According to Nitzberg, Johnny Depp's company Infinitum Nihil became involved in the bizarre project after the playwright worked on developing a biopic on 1960s star, Tiny Tim.
"It ended up never getting made, but I developed a very good relationship with them," Nitzberg explained. When executives asked what projects he had in the works, he said of the MJ musical, "I'm doing this theatre piece you probably aren't interested in," and the rest was history.
'For the Love of a Glove: An Unauthorized Musical Fable About the Life of Michael Jackson, as told by his Glove' will be produced by Leigh Crawford, Johhny Depp, Sam Sarkar and Depp's company Infinitum Nihil, Anthony "Tony" Jones, Betsy Zajko and Burk Zanft.
It certainly sounds like it'll be an... interesting show.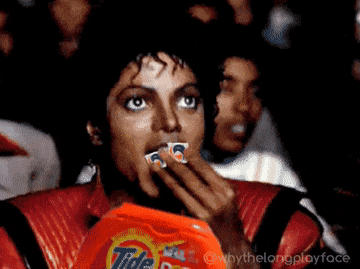 Image: Getty