MTV VMAs 2019: The Biggest Moments Of The Night
The 2019 MTV Video Music Awards were in fine form with massive performances from the likes of Taylor Swift, the Jonas Brothers and Normani.
It was a huge night full of a few thrills, some surprise last-minute performances and even an enormous juicy booty floating onstage.
READ MORE: MTV VMAs 2019: All The Winners Updated Live
READ MORE: MTV VMAs 2019: Why Billie Eilish Was A No-Show
Here are the moments you may have missed:
1. Taylor Swift kicked the show off with a major political statement
Opening the show, Taylor started things off with a rainbow explosion of her single "You Need To Calm Down".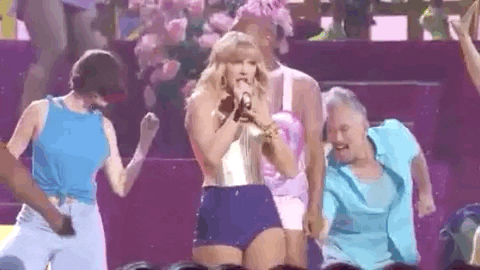 With a ton of the cast from "Calm Down"s video performing alongside her onstage including Todrick Hall, Swift wrapped the song up with the words 'Equality Act'. Later when she was accepting the Video of the Year award, Taylor referenced the act again mentioning that half a million fans had signed her petition calling for the White House to respond to it.
"This is a fan-voted award," Swift told the crowd, "So you voting for this video means that you want a world where we're all treated equally under the law, regardless of who we love, regardless of how we identify."
2. Literally everything about Lizzo's performance
Despite juuuust missing out on the VMA for Best New Artist, Lizzo did perform on the night a mash of her hit songs "Truth Hurts" and "Good as Hell". Dancing in front of a massive floating butt (iconic), Lizzo also spoke to the crowd telling them, "It's so hard trying to love yourself in a world that doesn't love you back, am I right?
"I want to take this opportunity to just feel good as hell because you deserve to feel good as hell!"
3. Missy Elliott was honoured with the lifetime achievement award
Speaking of iconic performances, Missy Elliott took to the stage performing a whopper of a medley of her hits, doing live recreations of her videos like "The Rain (Supa Dupa Fly)" and "Work It".
Elliott's massive performance also featured a quick cameo from Alyson Stoner -- who you might remember as "the girl from the 'Work It' video".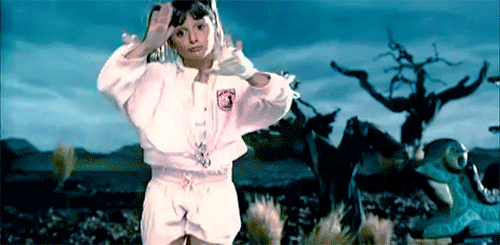 4. Shawn Mendes and Camila Cabello got very frisky
It's the VMAs not PDAs, but it looks like someone forgot to tell Shawn Mendes and Camila Cabello who got VERY close during their performance of their hit track "Señorita".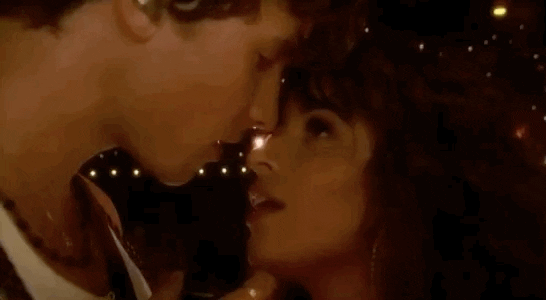 The pair also took home the moon man statue for Best Collaboration for the track.
5. Miley's first post-breakup performance
Taking to the stage for the first time since her split with ex Liam Hemsworth, Miley Cyrus performed her new single "Slide Away".
This tweet is unavailable or no longer exists.
READ MORE: MTV VMAs 2019: Miley's Heartbreaking VMAs Message To Liam
The track features lyrics including "Baby, we were found, but now we're lost, So it's time to let it go."
Amid a handful of high-energy, colourful performances, Miley quite literally took things back, deciding to broadcast the performance in black and white.
6. John Travolta confused a drag queen for Taylor Swift (lol)
Despite poking fun at himself for his massively viral moment at the 2014 Oscars where he attempted to say Idina Menzel's name -- instead garbling "Adele Dazeem" to a confused audience.
Presenting Swift with the Best Music Video award for "You Need To Calm Down", Swift was joined onstage by a handful of the performers that featured in the video including 'RuPaul's Drag Race' alum Jade Jolie.
Fans were quick to notice it appeared Travolta initially went to hand the moon man trophy over to Jolie, who was serving what we have to admit was a pretty solid Taylor look.
This tweet is unavailable or no longer exists.
7. Lil Nas X took home his first (but def not last) award, plus imagined a future where we're STILL getting "Old Town Road" remixes
Earlier in the evening Lil Nas X performed his track "Panini" in a 'Tron'-inspired set-up that quite literally lit up the stage. He kicked off the performance with a video that joked about the many, many (many) remixes of his massive track "Old Town Road", joking that we can expect a few thousand more in the years to come.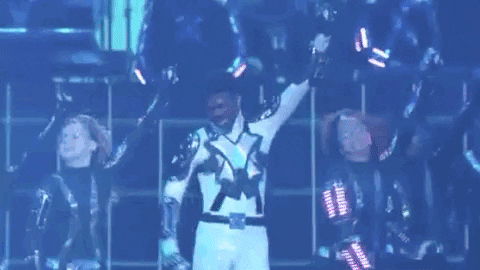 Later in the night, "Old Town Road" won Song of the Year, which the recording artist accepted alongside Billy Ray Cyrus. Accepting the award, Lil Nas X said, "This is my first award ever..." followed up with the succinct message, "Thanks!"
Featured image: Getty Images.