Fans Think Taylor Swift May Be Planning A Collab With Katy Perry And Selena Gomez
With Taylor Swift's latest album 'Lover' set to drop on August 23, the rumour mill has gone into overdrive.
With Tay-Tay infamous for hiding Easter eggs and clues for her dedicated fanbase to crack, the latest theory from Swifties is that the "You Need To Calm Down" singer's new album will feature a collaboration with longtime pal Selena Gomez and former nemesis Katy Perry.
Basically, as Taylor often does prior to dropping a new album to the public, she hosted a number of secret listening parties for superfans. Later, a Taylor Swift fan account on Twitter alleged that a fan in attendance at one of these secret sessions revealed that there's a track featuring the fellow musos, which is apparently all about female empowerment.
READ MORE: Taylor Swift Used Facial Recognition Tech To Scan For Stalkers
This tweet is unavailable or no longer exists.
This tweet is unavailable or no longer exists.
It's difficult to confirm the whispers since handpicked fans who attend the top-secret events are expected to keep their lips sealed on any details about the album. However, fans of T-Swiz think that the star may be hinting at the collab in her usual cryptic manner, such as in her latest Instagram post.
READ MORE: All Of The Records Taylor Swift Has Broken With 'ME!' (So Far)
As you can see, Tay's donning a number of bracelets, one of which features the name of her album, 'Lover', but fans believe her 'cat' bracelet could be pointing to a collaboration with Katy Perry, since her fanbase has been dubbed 'KatyCats' -- or, it could simply be because, y'know, she likes cats...
Fans also think that her 'fearless' bracelet could relate to Selena, since the word is featured on Sel's Instagram profile, with her bio reading, "Light, space, zest. That's God. With him on my side I'm FEARLESS, afraid of no one and nothing."
However, this can also be dismissed by the fact that 'Fearless' is the name as Tay's second album.
This tweet is unavailable or no longer exists.
Either way, given the singer's past penchant for secrecy, it's unlikely we'll find out the truth until the album officially drops on August 23.
Just over two weeks, guys!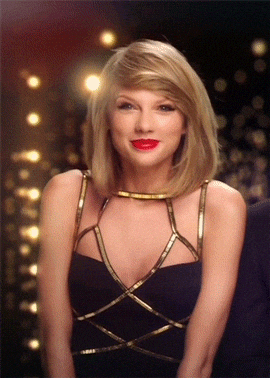 Image: Getty