Get Out Of My Swamp And Into A Theatre Because 'Shrek The Musical' Is Coming To Australia
It's not ogre until the green lady sings.
He's the animated ogre that captured the hearts of a generation (Shrek is love, Shrek is life) and now Shrek, Donkey and Fiona will be heading to the stage.
Yep, 'Shrek The Musical' will be heading down under, opening at the Sydney Lyric Theatre in January 2020. Following the Sydney debut, the Broadway hit will head to Her Majesty's Theatre in Melbourne followed by the Lyric Theatre in Brisbane.
READ MORE: The Spice Girls Are Coming To Australia In 2020
READ MORE: Keith Urban To Headline Opening Of Western Sydney's $100 Million Theatre
The musical, which scored eight Tony award nominations and won one, is based on the first film which finds the titular ogre's swamp invaded by all sorts of fairy tale creatures.
In an effort to appease Lord Farquaad and his infamous short temper, Shrek embarks on a hero's quest alongside his trusty, chatty Donkey to save Princess Fiona.
Producer John Frost admitted after seeing the musical in 2008 he fell in love with it, adding, "I was bowled over by the way audiences responded to the social issues it covers, themes like friendship, discrimination, acceptance, inclusiveness and 'don't judge a book by its cover'. I know Australia is going to fall in love with 'Shrek the Musical' as much as I did."
While tickets aren't available yet, there is a waitlist at the official website for the Australian tour, with pre-sale available from July 1 and tickets going on sale from July 5.
Careful, they'll probably run out like the gingerbread man.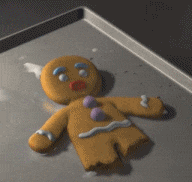 Featured image: Supplied.