The Spice Girls Are Making Another Movie And Our '90s Selves Are Screaming
The girls are ready to spice up our lives once again.
It's been over 20 years since we were blessed with the iconic flick 'Spice World' (feel old yet?), and now our favourite pop stars are gearing up to grace our screens again with another spicy flick -- this time, in animated form.
According to THR, Melanie Brown, Emma Bunton, Melanie Chisholm, Geri Halliwell, and yes -- even Victoria Beckham -- will lend their voices to the film which will be produced by the girls' manager Simon Fuller, with Karen McCullah and Kiwi Smith writing the screenplay.
"They are very involved," the president of Paramount Animation said, adding that the women "had an idea we've been developing."
There's not much known about the upcoming project, except that it will include a number of their hit tracks along with a range of new bops.
There's also no word on whether the infamous Spice Bus will be making a return for the animated film.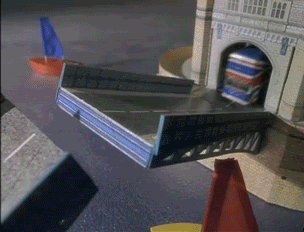 READ MORE: Spice Girls Reportedly Dropping Weird, Racist Lyric For Reunion Tour
READ MORE: Spice Girls Share Rehearsal Snaps In Preparation For Reunion Tour
Meanwhile, the girls -- sans Posh Spice -- have been busy slaying the stage as they embark on their 13-show Spice World tour, with their final shows at London's Wembley Stadium wrapping up on June 15.
And while fans are understandably going wild seeing their childhood idols finally perform, several concertgoers have voiced their disappointment over recurring sound issues, saying that many were unable to even hear what songs were playing throughout several shows.
This tweet is unavailable or no longer exists.
This tweet is unavailable or no longer exists.
This tweet is unavailable or no longer exists.
Image: Getty