The First Look At Spice Girls Reunion Tour Will Give You All the '90s Feels
The Spice Girls have spiced up all our lives with some epic behind-the-scenes snaps of the staging for their upcoming 'Spice World' reunion tour.
Unleashing some major nostalgia upon those who grew up idolising the iconic girl group, Emma Bunton -- aka Baby Spice -- posted a snap to social media of the larger-than-life staging that was reminiscent of their '90s shows.
"Spice World production rehearsals done! Roll on Friday," she wrote alongside the snap of the OTT Spice World stage.
In another nod to their heyday, Geri Horner (née Halliwell) went back to her roots -- literally -- with the 46-year-old dyeing her hair ginger again ahead of the tour.
"I haven't had ginger hair for over 20 years! So I'm a bit scared!" she said in an Instagram video, revealing she would be colouring her tresses with Loreal Preference in the shade 74 Mango.
READ MORE: Spice Girls Share Rehearsal Snaps In Preparation For Reunion Tour
READ MORE: Spice Girls Reportedly Dropping Weird, Racist Lyric For Reunion Tour
It's also since been revealed that fans will also have the chance to book the ACTUAL SPICE GIRLS BUS from the iconic masterpiece that was 1997's 'Spice World' to stay the night in.
Host Suzanne Godley is offering six fans the opportunity to spend the night aboard the bus across the evenings of June 14 and 15, with the bus having just had an interior makeover by a team of designers.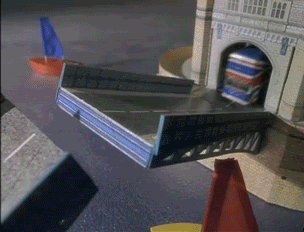 A description on Airbnb reads: "The outside of the bus looks exactly as it did in the Spice World movie, with its iconic Union Jack-painted exterior. I'm a huge fan of the band and have tried to include as many little touches as possible inspired by the girls and their music, to make the inside just as iconic as the outside!"
"Inside, guests will have the run of both floors, which have been lovingly renovated with little nods to each of the Spice Girls and some fairly bold interiors. The bus can sleep up to three people, with two sharing a double bed and one on a single."
The '90s pop legends at the end of last year that they would be kicking off a stadium tour in 2019, which currently features six dates across the United Kingdom, marking the first time the group has reunited since they performed at the closing of the Olympic Games in London back in 2012.
Victoria "Posh Spice" Beckham will not be joining the rest of the group on the tour but has expressed her support for the rest of her former bandmates.
The Spice Girls kick off their tour in Dublin, Ireland, on May 24.
Image: Getty