Ariana Grande Explained How Pete Davidson Impacted 'Thank U, Next'
Ariana Grande has revealed there were three alternate versions of her number one hit single.
The pop singer appeared as a guest on The Zack Sang Show and said that her short-lived engagement to Pete Davidson affected the lyrics to "thank u, next".
"We had like three different versions of the song," she explained on the radio show, adding that she's "super shy" when it comes to pitching during the writing process.
"I was like, 'Is it insane if I name people and thank them directly in the song?'" she said, explaining the idea to give shout-outs to her exes Big Sean, Ricky Alvarez, Mac Miller and Pete Davidson on the track.
READ MORE: Every Cameo From The 'Thank U, Next' Video
Grande explained that she also recorded a version of the song that didn't mention any names because she was "trying to be protective".
"In my relationship [with Pete] at the time, things were like up and down and on and off, and so I didn't know what was going to happen and then we got back together, so I had to make a different version of it, and then we broke up again, so we ended up going with that verse."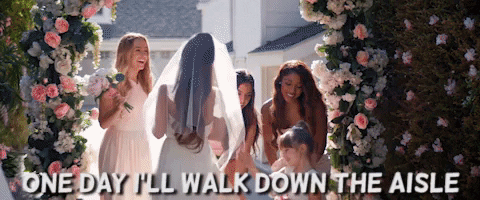 The singer said the three different versions also contained different lyrics about her planned wedding with Davidson.
"There's a version where I was getting married, there's a version where I'm not getting married, there's a version with nothing -- we're not talking about anything," she added.
"But we all knew that the first version was gonna be the version we ultimately went with."
READ MORE: James Corden Wrote A 'Thank U, Next' Parody For Jeff Goldblum
Grande went on to earn her first Billboard No.1 with "thank u, next" which stayed in the top spot for seven weeks.
The singer revealed on Twitter that her exes Big Sean and Ricky Alvarez had heard the track before it dropped.
However, Davidson said on stage at a comedy show that he was blindsided by the release of "thank u, next" in which Ari mentions their engagement.
"It was a sad day," he said, explaining the release came right before he was due to appear on Saturday Night Live.
"We didn't know it was going to happen. This won't be easy. This is rough," he said. "So I start playing it. And we're all like, 'Ehhh … it's okay.' We're like 'okay, it's not that bad for you'."
Main Image: Getty Images.