Peter Jackson Is Working On A New Beatles Documentary
We're getting another Beatles doco!
The new collaboration between the remaining Beatles and Lord Of The Rings director Peter Jackson will focus on the recording of the band's final album, Let It Be.
The project was originally meant to be a TV special -- but with 55 hours of studio footage to play with, the project ~organically~ turned into a feature-length film, which is good news for us!
The untitled film will use footage shot between January 2nd and January 31st 1970, reportedly "climaxing" with the legendary rooftop performance on top of the Apple office in London.
Jackson has said in a press release that the film "will be the ultimate 'fly on the wall' experience that Beatles fans have long dreamt about."
Let It Be was the final album the group recorded together -- and was released several months after the band had already broken up.
READ MORE: Paul McCartney Hits #1 Spot For First Time In 26 Years
At the time -- and even up until today -- rumours abound about tensions within the group and the influence Lennon's partner Yoko Ono was having on the recording process.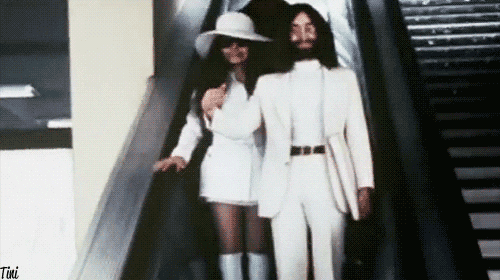 "I was relieved to discover the reality is very different to the myth," said Jackson.
READ MORE: John Lennon Wasn't Big On Compliments, Says Paul
READ MORE: Paul McCartney Told Some Super Intense Beatles Sex Stories
"It's simply an amazing historical treasure-trove. Sure, there's moments of drama -- but none of the discord this project has long been associated with," he said of the album that brought us tracks including "Two Of Us", "Across The Universe" and "Get Back".
"Watching John, Paul, George, and Ringo work together, creating now-classic songs from scratch, is not only fascinating -- it's funny, uplifting and surprisingly intimate," added Jackson.
The new doco hasn't received a release date just yet, but will follow the hugely successful Eight Days A Week, the film created by Ron Howard in 2016.
Main Image: Getty Images.