2018's Most Memorable Moments In Music Awards
Hello readers and welcome to 10 daily's 1st annual 'Most Memorable Moments In Music Awards.' I'll be your host for this evening.
It's been a wild year in pop culture, especially when it comes to the music industry.
We were #blessed with iconic music videos that will go down in pop culture history for years to come, and we were witness to some spectacular falls from grace *cough* 6ix9ine *cough*.
There were tears, tantrums, beef and brawls -- and let's be real -- we were living and loving every minute of it!
So please give a round of applause for all our esteemed winners and nominees, please enjoy the show and we hope to see you again next year!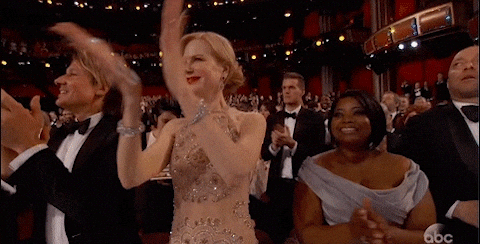 Beef of the Year
WINNER: Cardi B and Nicki Minaj
While Pusha T and Drake were early contenders for 2018's Beef Award (also, shout out to Kanye and Drake's recent beef), like a high heel to the head, out came Cardi B and Nicki Minaj. Like, literally. While the pair had had a tenuous past, it reached fever pitch at NYFW during the prestigious Harper's Bazaar Icons party, in which the "Bodak Yellow" rapper went OFF after spotting Nicki, and proceeded to hurl her heel at the rapper. Security intervened, and Cardi left the event sporting a giant lump on a forehead.
READ MORE: Cardi B Just Threw A Shoe At Nicki Minaj And Oh Dear Lord
RUNNER UP: Azealia Banks and... Everyone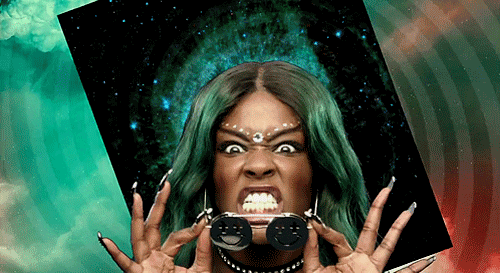 It seems like Azealia Banks is beefing with legit everyone in the music industry. This year alone she called out people like Lana Del Rey, Beyonce, Cardi B, Nicki Minaj, Kim Kardashian, Grimes and Elon Musk for one reason or another.
The wildest part of it all? That doesn't even take into account any of her grievances in previous years against.. *checks notes* Zayn Malik, Remy Ma, Iggy Azalea, T.I., Action Bronson, Rihanna, Rita Ora, Lily Allen, Skai Jackson, Russell Crowe, Angel Haze, Kreayshawn, Pharrell, A$AP Rocky, Lady Gaga, Bauuer, Disclosure, The Stone Roses, RuPaul, Eminem and Kendrick Lamar *breathes*.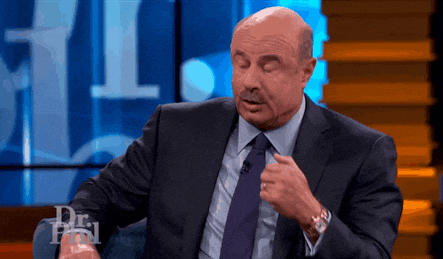 Yeah... We wish we were kidding.
READ MORE: Lana Del Rey Wants Azealia Banks To Fight Her
Most Iconic Music Video
WINNER: Ariana Grande - thank u, next
There's no comparison, really. Besides smashing YouTube's all-time record for most views in the first 24 hours of release, the entire clip was an homage to our fave female-driven movies from the early 2000s, including Bring It On, Suddenly 30, Legally Blonde and Mean Girls. To top it off, it also had a smorgasbord of celeb cameos, with Kris Jenner, Jonathan Bennett (aka the OG Aaron Samuels), Troye Sivan, and Jennifer Coolidge all appearing in the iconic video.
READ MORE: Ariana Grande Drops 'Thank U, Next' Video, Breaks Internet
RUNNER UP: Childish Gambino - This Is America
Directed by Hiro Murai, who has directed a number of episodes of Glover's FX series Atlanta, "This Is America" is a confronting reflection on America's ongoing issues with gun violence, which is contrasted with Gambino dancing erratically while gunning down unsuspecting victims.
READ MORE: Childish Gambino's This Is America Is A Chillingly Powerful Statement On Gun Violence
Aussie Muso Of The Year
WINNER: 5 Seconds Of Summer
The boys proved they're still an unstoppable force in music with their latest album. The boys also took the crown for second-most streamed song of the year with single 'Youngblood' coming in at #2 just behind Post Malone's "I Fall Apart".
READ MORE: Can You Guess What The Most Streamed Song Was In 2018?
RUNNER UP: Samantha Jade
During her visit to the 10 daily office, we tasked Sammy Jade with the insane challenge of singing one line of each of the 13 songs on her Christmas album, not just at random, but she had to do it all in under one minute. Of course, being the flawless angel she is -- she absolutely nailed it.
READ MORE: Samantha Jade Sings 13 Christmas Songs In 60 Seconds
Least Shocking Breakup
WINNER: Pete Davidson and Ariana Grande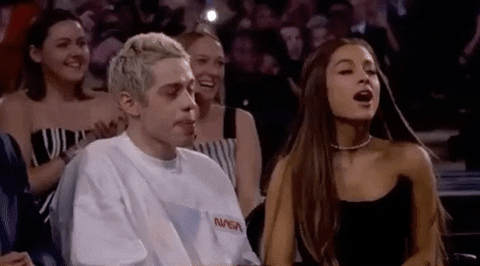 We loved #Grandson, we really did, but the fact that the pair dated for just three months before deciding to get hitched was defs a red flag from the beginning.
READ MORE: Ariana Fans Have A Lot Of Feelings About Her Breakup With Pete
RUNNER UP: Cardi B and Offset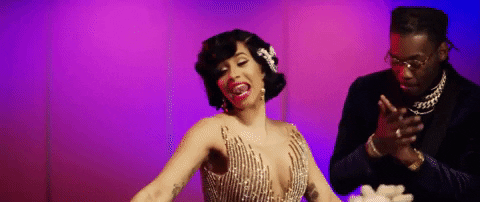 Given that Offset had been rumoured to be cheating on the "Bodak Yellow" star prior to their secret marriage last September, we're not overly surprised that the Migos rapper was caught getting flirty and dirty once again. They've since been spotted holidaying in Puerto Rico together, which begs the question was it all a big ol' publicity stunt?
READ MORE: Offset Crashed Cardi B's Live Performance To Apologise
Most Spectacular Downfall
WINNER: Tekashi 6ix9ine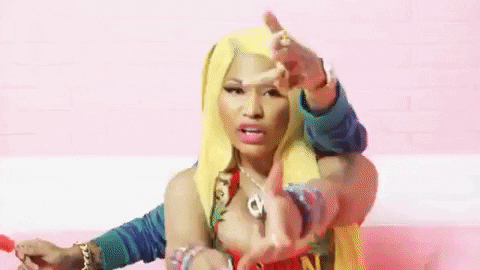 Almost overnight, Soundcloud rapper Tekashi 6ix9ine (real name Daniel Hernandez) burst on to the charts and was soon acquiring features with music heavyweights like Nicki Minaj and Kanye West. Just as his fame in the music world hit a fever pitch, he was arrested on federal racketeering charges, along with several of his former associates. The charges allege that he participated in narcotics trafficking, shootings, and violent robberies -- some of which were documented over social media. Now facing life in prison, it looks like his entire career could be over as quickly as it started.
READ MORE: Tekashi 6ix9ine Facing Possible Life In Prison
RUNNER UP: Drake
Hear me out -- while Drake continues to be an unstoppable force on the charts, there's no denying that his actions throughout the whole Pusha T saga were petty AF for someone as well-known and well off as Drake. According to Kanye West, the "I'm Upset" rapper bought out the two front rows for Pusha T's Toronto show, which resulted in people rushing the stage which lead to an all-in brawl, resulting in one fan being severely injured with stab wounds. Yikes.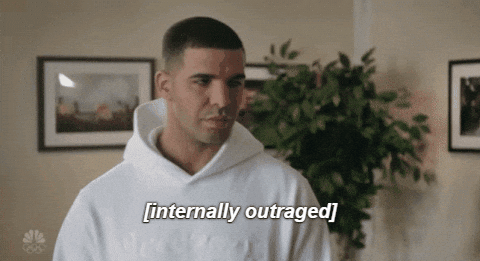 READ MORE: Pusha T's Toronto Concert Ended In An Insane All-In Brawl
Dearly Departed
Aretha Franklin
Queen of Soul Aretha Franklin passed away on August 16th from pancreatic cancer. Her funeral was a suitably lavish affair, featuring performances by Ariana Grande, Chaka Khan, Gladys Knight, Stevie Wonder and Faith Hill. The soul singer also had three different outfit changes for her funeral and viewings, as per her detailed instructions.
READ MORE: Aretha Franklin's Final Public Performance
Mac Miller
At the age of 26, Mac Miler's shock death from an alleged overdose was a sad day for the music industry and highlighted the severity of the growing opioid crisis across America. A toxicology report revealed that the rapper's cause of death was due to ingesting drugs that contained the deadly opioid, which was reportedly responsible for the deaths of fellow artists Prince, Lil Peep and Tom Petty.
Image: Getty